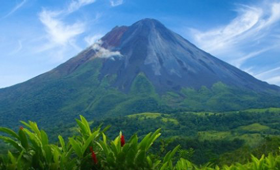 What types of tourism I can do when visit?
Visit
this country is suitable for the practice of many types of tourism, some may be:
Visit
the Rural area: in this type of tourism benefits to the environment, the community living in the area as well as tourists, who are about educating about ways of how the area develops, cares for the environment and improves day by day.
Visit
for pleasure: here you can relax and fully enjoy all that has to offer.
Ecotourism: Ecotourism is the main attraction. Its rich flora and fauna, beaches and microclimates make one of the most important ecotourism destinations in the country.
Health Tourism: one of the favorite destinations for foreigners and visitors who want to perform any type of surgery, from plastic, dental surgery, eye surgery or other surgeries.
Water sports: diving, snorkeling, fishing, surfing, rafting
visit for observation
(both birds and whales and dolphins)
Adventure tourism: bungee, Canopy, canyoning, climbing
Cultural tourism: culture can get all enclosing, as can festivals, carnivals.
when I visit, what kind of clothes should I bring ?
It is good to bring some pants and jackets. The evenings / nights in San José can be cool with some rain, so it is advisable to bring warm clothing, a coat / poncho and umbrella (for rainy season). To the beach must bring light and fresh clothes. Just as bathing suit.
Do I need a visa to enter?
The visa is not necessary if you are in for 90 days or less (some restricted nationalities who have other requirements).
Do I need a passport?
Yes, you are required to have a passport to enter. You also need you to charge your passport or a copy at any time.
I have to pay taxes when entering or leaving the country?
There is no entrance fee . However, there is a departure tax. Today, that amount is $ 27. This can be paid by cash or credit card at the airport.
How's the weather?
This is a tropical country pleasant throughout the year, the average temperature across the country, is about 25 degrees Celsius. The temperature on the coast is much more warm in the mountains with an average temperature that is between 27-35 degrees; and mountains that are between 20-25 degrees. This country has two seasons, the dry season runs from December to April and the rainy season runs from May to November. During the rainy season you can expect great sunny mornings with the possibility of more heavy rain in the afternoon.
More Costa Rica information