Here are some sensible Costa Rica Vacation tips on how to maximize your experience in Costa Rica. We hope to help, and we hope you in this wonderful country.
"Pura vida" is the easiest way to summarize all that a vacation in Costa Rica has to offer. I surrounded by lush natural beauty, excitement activities, hotels that remind a beautiful painting, friendly people and relaxed lifestyle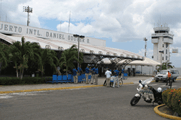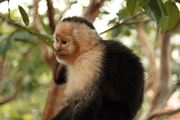 Visit active volcanoes like Arenal Volcano tours, Poas and Irazu with daily eruptions.

Bask in the beautiful beaches of Cahuita, Drake Bay and Pavones.
Go surfing, swimming, diving and sport fishing in Tamarindo, Playa Grande, Playa Ocotal, Playa Negra
Perform Rafting in freshwater rivers like the Rios Pacuare, Reventazon or Parrita.
Naturalist tour guide at the amazing Manuel Antonio Park.
Visit the wet and impressive Lluvisos Monteverde Forest.
Explore the South Pacific Coast Osa Peninsula and the Piedras Blancas Park.
Region of Guanacaste where the majestic Volcan Rincon de la Vieja is located.
Going on holiday in exotic Southern Caribbean Coast in places like Puerto Viejo and Cahuita.
Many more experiences in a country that has a nature and treatment traveler above average.
Costa Rica itinerary
Costa Rica Itinerary packages, arrival at any of two airports and start visiting best places with itinerary all inclusive Travel vacations, day tours and adventures
Date published: 05/14/2016
Tips on what to do, where to stay and what to eat in Costa Rica tours packages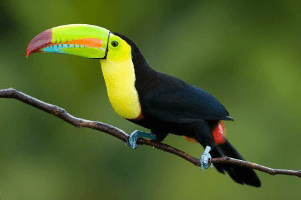 Surely you know more or less how will your trip. And read documents, magazines, articles about the flora and fauna of Costa Rica. Remember that these photos were taken in a very long period of time. Do not be disappointed if you do not see a quetzal or a Jaguar in the first 15 minutes in the cloud forest. the vegetation is very abundant and thus must have patience, sharpen vision and be alert to locate them.
Vacation tips about what expect Costa Rica is like its own country more than it really is. We suggest you leave all your preconceptions at home and accept Costa Rica for what it is, and not what you expected it to be. If this is your attitude from the beginning, we assure you that Costa Rica will be high and probably far exceed expectations.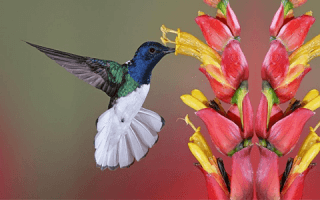 Part of the fun and sometimes part of the difficulties of traveling to different regions lies in adapting to various environments and situations (hotels, food, transportation, weather). Try to see it as a positive, interesting and exciting experience. Try to see how the people of Costa Rica has adapted to its particular environment, and not focus only on plants and animals, this will be very helpful. For more suggestions check this Costa Rica Itinerary 7 days
The "System Tico" was inherited
Part by our mother country, Spain, and as many "Ticos" very quickly have become more efficient. Try to understand and get the best vacation tips of this. We will do our best to make things work efficiently for you, more than what is usually done here. On the other hand, if we join the pace of industrialization, you will lose an important part of the experience of being in Costa Rica.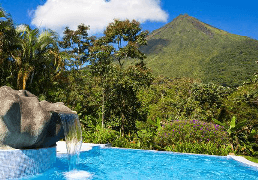 If you think about the best time to go to costa rica, we are all at the mercy of Mother Nature and variants weather conditions, affecting roads, rivers, flights, etc., not to mention the human factor. Be patient and calm, you will find help everywhere, regardless of the problems and difficulties you may encounter.
Many people must change their vacation due to sunburn than other reasons and no have good tips. Ultraviolet rays are more direct here due to the proximity of Costa Rica to Ecuador (10 degrees north). Please bring sunscreen (minimum protection of 15) and use it. It is strongly recommended to use wide-brimmed hats and sunglasses.
Costa Rica has some of the best beaches in the world, but not all are safe for swimming. Before diving, ask the locals.
Often vehicles do not give way to other vehicles or pedestrians. Be careful when crossing streets.
The chances of suffering a burglary in Costa Rica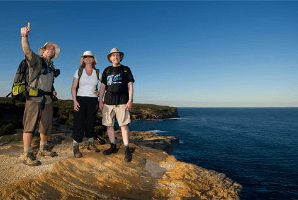 No greater than in other countries, and even statistically speaking, they are lower. Moreover, tourists are better targets for a robbery that local, partly because their attention is focused on the new sights and sounds, more than his personal safety. Leave your jewelry at home, take only what is necessary when a tour around San Jose are in, and do not load large amounts of cash. Make a copy of your passport before leaving home, to use the copy instead of the original. Do not leave keys or personal items in your vehicle, especially if they are visible.
Please try to make every effort to cause minimal negative effect on her human and natural environment, to conserve natural resources of Costa Rica and that on his return home, he remains as those found
Finally, one of the justifications for traveling, is that cultural exchange leads to understanding and brotherhood. Please remember that things that are different in Costa Rica, are not necessarily better in their country, they are just different. There are ideas and attitudes in all societies that can be adopted by others for their benefit