Tours from San Jose: We present our selection of day trips in Costa Rica, departing from the city of San Jose to Guanacaste; Jaco; Green Mount; Arenal / La Fortuna; Manuel Antonio and much more. We are tour operator of all this tours.
You can find us also at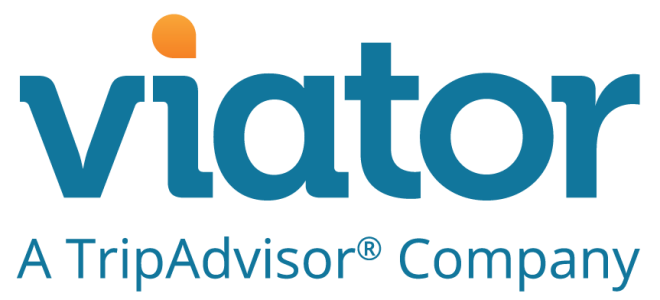 . Check some similar tours on viator
If you don't find any tour you need, just click here to contact us and we will personalize what you need.
PP= Price per person
Check our tripadvisor references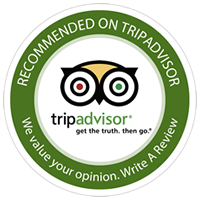 Pay just 20% and pay the rest the tour day
All this tour include pick up from hoteles in San Jose or around
Pay just 20% and pay the rest the tour day
All this tour include pick up from hoteles in San Jose or around
Close

Hanging bridge and Reptile Amphibians watching with pick up from hotel at San Jose, Alajuela or Heredia
Full day to Monteverde from San Jose hanging brides with and Reptiles and Amphibians watching tour, we pick up at San Jose, Alajuela or Heredia. 

This tour will start with your pick at your hotel to drive for about 3 hours and 30 minutes to get at the restaurant in Monteverde for having a typical and delicious lunch. 

Then we will start the hanging bridges tour with approach long of 3000 meters where you can watch the beautiful views and exotic flora and fauna of Monteverde, then we will start the tour to watch snakes, turtles and other reptiles. For them go back to San Jose   

Founded in the 1950s by a group of Quakers from the U.S.A., Monteverde has gained international renown as one of the most outstanding wildlife sanctuaries in the tropics. The reserve covers an area of 10,500 hectares of land and maintains six different life zones. The climate and the terrain of the reservation produce an incredible bio-diversity. Monteverde is about 1500 meters over the see is a cold place you have to bring your coat and poncho 

What you can see:  

There are at least 400 species of birds in the highest part of the rain forest, which includes the resplendent Quetzal, formerly the sacred bird of the Mayans, more than 100 species of mammals, 120 species of amphibians and reptiles, and approximately 2,500 species of plants, which make Monteverde a true paradise for bird lovers. The reserve has wet and dry seasons, although the higher parts have fog and it rains a lot during the year. 

A new and spectacular way to see the forests in the heights, without doing much physical effort is the "Skywalk" (Walk through the sky), which is done by a series of trails connected with suspended bridges to more than 130 feet, allowing really spectacular views of the forest.
Full day Hiking Manuel Antonio and watching wild life at nature with pick up at your Hotel in San Jose, Alajuela or Heredia.
Full day Hiking Manuel Antonio and watching wild life at nature this tour will start with your pick up at Hotel in San Jose, Alajuela or Heredia to drive for about 3 hours to get at Manuel Antonio National Park and having a delicious and Typical lunch around the zone. 

Then we will start a guided hiking tour for about 2 hours and 30 minutes to watch monkeys, reptiles, birds and much more animals at their natural environment.  Then we will spend some time at the beautiful Manuel Antonio beach, we will have a place to wash and clean before go to back yo your hotel.  

The Manuel Antonio National Park is a natural conservation area located on the central Pacific coast of Costa Rica, in the canton of Quepos, province of Puntarenas. 

Manuel Antonio was selected by Forbes Magazine in 2011 among the list of the 12 most beautiful parks in the world.1 

The park is located about 157 km south of the capital San Jose city of Costa Rica and 7 km south of the city of Quepos, between Damas and Matapalo. It was established on November 15, 1972 with an extension of 1,983 ha on the land part and 55,000 ha on the marine side, dedicated to conservation, research and ecotourism oriented towards environmental education.
Arenal Volcano Hike and Hot Springs Tour from La Fortuna
First you will be picked up at your Hotel in la Fortuna de San Carlos to enjoy a typical Costa Rican breakfast. Then let's begin the hiking in one of the trails close to the volcano. The trail will take you through the forest over recent lava flows and the area destroyed in 1968 now in the process of regeneration. You are going to be on this trail for about 2 1⁄2 hours of the total 4 hours of the tour.

Then you will enjoy the Arenal hot spring which are considered a natural expression of the inherent energy to Earth. Geologically, the hot springs resort in Arenal are 97% from rain and 3% from the magma.
Full day Poas Volcano watching and La Paz waterfalls from San Jose, Alajuela, Hererdia with pick up at the lobby of your hotel
The Tour will start with pick up at your hotel to take you at Poas Volcano, as we ascend the mountain, we will see coffee plantations as well as fern, flower and strawberry farms along the way, creating a beautiful array of colors and visuals.
There is a noticeable change in temperature and vegetation, preparing us for the pleasure of the exuberant cloud forest of the Poas Volcano.
The Poás Volcano, is an active 2,708-metre (8,885 ft) stratovolcano. The crater of the volcano is over a mile across and 1050 feet deep.  It has erupted 40 times since 1828, including April, 2017.
At the Volcano we will have time to enjoy the impressive main crater with its sulfur fumaroles, and hike on a trail to the beautiful Botos Lagoon as we learn about the different ecosystems in the park.

Then we will have a delicious typical lunch at the restaurants around the zone.

After taking a rest we will continue to La Paz waterfall. La Paz (Spanish: "the peace") is a waterfall in central Costa Rica. In Spanish, it is known as Catarata de La Paz. It is 31 kilometres (19 mi) north of Alajuela, between Vara Blanca and Cinchona.
The waterfall is located immediately alongside Route 126. The River La Paz forms the waterfall after traversing 8 kilometres (5 mi) of volcanic terrain, and then continues through the rainforest of the eastern side of Poás Volcano. A short path leads behind the waterfall, where a small shrine had been located. Upstream from the waterfall is La Paz Waterfall Gardens, a hotel and park, where visitors can observe many different species of local wildlife.
The waterfall and surrounding area were severely damaged in the 6.1 magnitude earthquake of January 8, 2009. Landslides damaged the road that runs alongside the waterfall.
Tortuguero National Park Day Trip from San Jose
Your tour departs from San Jose and from there you will head towards the mountains of Braulio Carrillo National Park accompanied by your bilingual guide. Drive past the lush serenity of the coffee plantations along slopes sheltered by thick cloud forests and beautiful waterfalls visible from the road. 

Kick start your day with a typical Costa Rican breakfast that includes the popular "Gallo Pinto". After breakfast, your next stop is the Banana Plantation where the fruit is processed and exported. The fun continues as you leave the bus and your tour takes you on a exciting boat trip into the jungles of Tortuguero National Park, covering over 29,000 hectares and one of the main nesting sites of the Chelonia Midas, the endangered green sea turtle.

After a hearty buffet lunch, take a walk through the village of Tortuguero and get to know the villagers and the history of the area before your return to San Jose in the mid-afternoon with a rest stop along the way.
Full day in Sarapiqui from San Jose, Hiking to watch volcanoes wild life beside a Kayaking tour, we pick you up at your hotel in San Jose, Heredia or Alajuela
Full day in Sarapiqui from San Jose, Hiking to watch volcanoes wild life beside a Kayaking tour, we pick you up at your hotel in San Jose, Heredia or Alajuela 

The day will start with your pick at the hotel in San Jose, Alajuela or Heredia to drive for around 1 hour and 30 minutes to get at the entrance of the volcanoes in Costa Rica, then we will go to  the Laguna del Hule with a beautiful views of the lake and having a typical and delicious lunch and take a rest.  

Then we will have a hiking through the mountains watching the birds and the wild life, to get until the lake to start the kayaking for about 2 hours.  

About 11 km north of the Poas volcano, at the base of the Congo volcano, there are three beautiful lagoons.

The entire area that includes the lagoons and its exuberant vegetation is called Bosque Alegre. The largest of these lagoons is the Hule lagoon, which has a dimension of 1150 mt. (54.7 ha and 26.5 m depth), the Congo Lagoon (14.6 m deep and an area of 15 ha) and a much smaller one without a name.  

The Hule lagoon is, perhaps, one of the most beautiful in the country and the wildlife refuge where one of the places of high tourist potential is located, both for its scenic beauty and for the abundance and biological diversity present in the forest. that surrounds it. The tourist who arrives for the first time at the viewpoint, when the sun shines, is stunned by so much beauty gathered in a sector still unknown to most Costa Ricans.  

Its shallow shores have favored the development of large numbers of aquatic macrophytes and in its waters abound the guapotes. In the surroundings are common armadillos, the capuchin and the congos, the otters in certain nearby rivers and at least 170 species of birds (25% of the total identified in Costa Rica). The odd wild duck usually breaks the monotomy of silence in its fleeting flight and of sonorous fluttering. Other species representative of the area are butterflies and bats, of which 60 and 24 species have been identified, respectively. Given the congenital beauty of this unique volcanic landscape, today it constitutes a protected area called Bosque Alegre Wildlife National Wildlife Refuge.
---
Costa rica Itinerary multi days costa rica vacation itineraries
Our itinerary includes bustling cities in Costa Rica, delicious food and the best opportunities for partying. Whether you choose backpacking or enjoy a trip with more style, be delighted with all the cultural attractions!
Meet this exoctic country through our itineraries of any days you need to customize. Costa Rica route, stopping at all the sights. Here an example from costa rica itinerary lonely planet



Discover all the tourist information and do not miss the itinerary to discover Costa Rica
One of the most biologically rich places on the planet where you can enjoy the animals and landscapes you have seen in many documentaries in the first person, and that have pushed you to choose this destination.
Do you want some quality guidelines to start your trip?
In general, the two points preferred by travelers are the National Park Tortuguero and National Park Corcovado.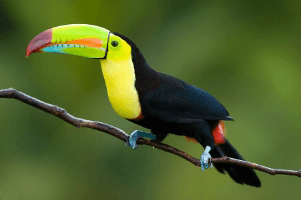 The fact that they are separated from each other, makes most people opt for only one of them. We explain how to combine them without wasting days or extra money.
In addition to these two icons, in your itinerary through Costa Rica, you will be able to see other incredible places, impenetrable jungles, paradisiacal beaches, active volcanoes, typical foods ... and much more.
Simply take the itinerary as the basis of your idea, eliminate what does not interest you and incorporate intermediate points that appeal to you. You will have your dream trip, organized to your liking and without extra efforts.
Best travel Itinerary Costa Rica
ESSENTIALS IN YOUR ITINERARY FOR COSTA RICA
There are a few destinations and some activities that are in the Top Ten of Costa Rica. Of course, for colors are tastes and you do not have to choose all these. The most requested Costa Rica Itinerary places are: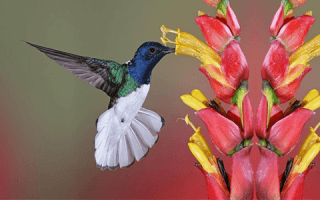 National Park Corcovado (probably the best in the country)
National Park Tortuguero
National Park Manuel Antonio (somewhat crowded, but very accessible)
Canopy (there are many places, but the best, Monteverde)
Caribbean beaches
Pacific Coast
Excursion to see whales
Arenal Volcano Region (especially when it is active)
Ornithological excursions (people from all over the world come to see the spectacular birds, No. 1, the Quetzal.)
Gastronomy (do not settle for eating, enjoy the typical dishes and delicious exotic natural smoothies)
Check this all inclusive Costa Rica packages
See our customers itineraries
5 reason for
use a
travel agency
1. They know more than you.
2. They are better connected.
3. Have access to benefits you can not get for yourself.
4. If you want a real trip with local or very specialized taste.
5. Now on the journey, they become like a parachute that will give security to the unexpected.
Vacations packages
All a person needs for your
holiday
can be found here. If what you want is to relax and unwind.
We offer all inclusive for this
vacations
.
Check some adventures...
Costa Rica Travel
This is a small country, but rich in its people, their education, their capacity for learning and specialization. Its natural richness lies in its fauna, flora, rivers, beaches on both oceans, land and climate that let you produce twelve months...
Volcanoes tours for your vacations
On the Volcano Chain can visit the Poas Volcano, one of the largest craters in the world, or the Irazu volcano, volcano Arena and Rincon de la Vieja Volcano, among others.
Get a tour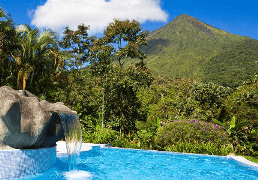 We prepare your vacations packages
Just let us know what you need, just some tours? maybe a tour and transportation? or a complete package? we do it for you.
Package vacations, travel planning should be made in advance before you book your next meeting, we recomend your trip betwen 7 and 10 days . The country is a must visited place because it provides you some relaxing ways to forget your deadline and improve your scope to do good in life for improved life. To know about
Costa Rica vacations all inclusive resorts
Vacations are the great embodiment of mind-blowing and paradises like tour and travel or travel offer for the travel and adventitious thirsty people. This package is organized for domestic and international travelers. Many joyful events have been offered by this package in order to fulfill the excursion feeling thirst of vacationers. The small and amazing central. where to visit costa rica
Costa Rica adventure packages determine the complete code of tranquil, enjoying and adventitious tour and travel for the exploratory thirsty people. This distinctive package offers innovative and inconceivable art of tourism that is totally complication and hazard free. To be revitalizing, all inclusive package is intensively needed.
Check this Costa Rica Trip
The marvelous and peaceful touch of Costa Rica travel packages has intensive supremacy to refresh the travelers. It is a test of tranquility and universal adventure. Life will be beautiful if you join our mind-blowing journey. Join with our dedicated packages and get the essence of heavenly expedition.
WHEN TO GO TO COSTA RICA
Open to the Pacific Ocean and the Caribbean Sea, it hosts 58 microclimates, although broadly speaking, there are two main climatic seasons.
The dry season runs from mid-December to the end of May. During this time there are sunny days and some more frequent occasional rains on the Caribbean coast than on the Pacific coast.
The rainy season extends from early August until well into November. The rainiest months are September and October. However, it is very difficult for the rains to ruin a trip on those dates, because only the most remote tracks are closed in those months.
June and July are months of transition between the two seasons, pleasant weather and in which occasional rain showers are recorded in the afternoon.
In short, Costa Rica is a destination to visit all year round.
HOW TO MOVE IN COSTA RICA.
Its small dimensions, just over 50,000 km, (the area is ten times smaller than that of the Iberian Peninsula) invite you to visit Costa Rica at your leisure in its entirety. The minimum distance between the Pacific coast and the Caribbean is just over 100 km. Some 430 km separate the border of Nicaragua, to the north, from Panama, to the south. But we must not forget that the Central American Andes cross the country from northwest to southeast and that some roads do not present a perfect state. Hiring a local flight is recommended if you are going to combine faraway destinations.
More Costa Rica information