Tourism information about Tortuguero National park,protected Nesting Area for Sea Turtles
Tortuguero National Park is the great embodiment of biodiversity and hydrological location that is formed by beautiful rivers, amazing various animals, eye-catching beaches, various mind-blowing flora and fauna, canals and lagoons. This park is called the sea turtles haven in Costa Rica that is totally protected for sea turtles' nesting. The whole world knows that Tortuguero National Park is the main destination for protected nesting ground of endangered sea turtle species. Traveling lover local and foreign tourists visit here to enjoy the extreme beauty of this interesting park. You will see the diversity of wildlife, land trails and beautiful mangroves in the canals that are really attention-grabbing. Freshwater turtles, caiman and various crocodiles, lizards like green basilisks and iguanas, a variety of birds can charm you in attractive ways. Basically, you cannot but laughing to observe moneys' activities in this park. All the attractive and enjoying events will be enjoyed as we are always with you as perfect guides to help you. In fact, this park seems a piece of jungle paradise because of its extreme magnificence features.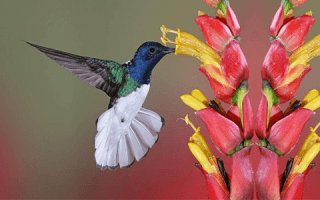 Tortuguero Flora and Fauna
Tortuguero National Park has lofty biodiversity because of its eleven various habitats like rainforest, swamps, beaches and lagoons. More than 400 trees species are available for you that are really amazing. 2,200 species of supplementary plants are ready to welcome you. Crabwood, Banak, Mangroves, Santa Baria, Bully tree, Ceiba and Passion Fruit trees are extremely amazing for the tourists. Environmental and economic benefits of this park are very discussing as tourist choice to visit here intensively. 405 various bird species are unimaginably beautiful like Kingfishers Toucans, Blue Herons, Peacocks, Parrots, Amazon Kingfishers, Green Macaw, Oropendolas, Egrets, Herons, Violet Sabrewings, Toucans, Northern Jacanas and Sunbitterns. Moreover, varieties of various fish, insects and reptiles like the Basilisk lizards and amphibians similar to the poisonous frogs are accessible in this park. Various attractive river turtles, Spectacled Caiman, Southern River Otters and a number of attractive crustaceans will have to fulfill your travel thirsty minds very easily.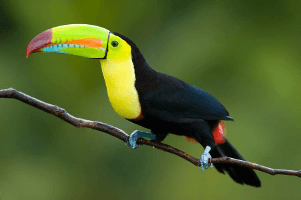 Time to Visit
The nesting period of four beautiful species of turtles runs from February to October. So, it is the best time to visit in Tortuguero National Park. Raining happened all the time in year in which you can enjoy this park very perfectly.
Park Hours
Tortuguero National Park is opened from 6:00 a.m. to 4:00 p.m. Therefore, all the visitors are requested to visit here by these hours.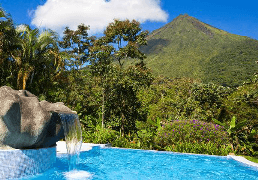 What to Wear/Bring
All the tourists are requested to wear some special things like:
Extended, Lightweight pants and repellent to avoid biting insects.
Dry bag to guard your phone or camera from getting wet.
A hat and sunscreen.
To protect hot and steamy, you can take plenty of water.
Enjoying Beaches
Tortuguero National Park is very much known as the nesting turtle tour. If you visit during July to October, you will enjoy a nesting event of turtles in gray sand beaches that are actually amazing.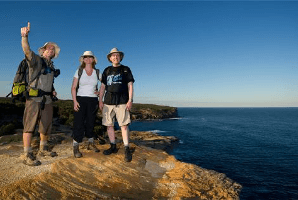 Land Trails
Tortuguero National Park has a land trail facilities close to the ranger station right in town. Land trail path is usually a loop and muddy. It is nicely long L-shaped trail that ran from one side of the neck of land straight crossways to the other then down extended stretch of beach.
Community
The community that is located bedsides Tortuguero National Park is very friendly to the visitors. Amazing traditions in the village of Tortuguero will have to charm you if you visit.
Protected Nesting Area for Sea Turtles.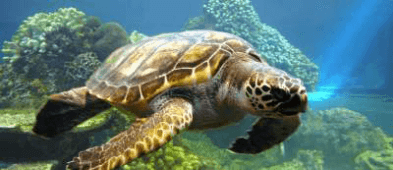 All animals search protected area for nesting and generating and sea turtles are not out of this type of typical natures. Tortuguero National Park is very safety and protected place for sea turtles' nesting. It is one of the best destinations of the world where turtles consider as their home for mass nesting and generating. Four different types of eye-catching species of sea turtles come to this protected park for nesting annually. If you visit, you will see the Green, Leatherback, Hawksbill and Loggerhead sea turtles come with a view to laying the next generation of eggs. It is really amazing scenery in the world. Lot of turtles comes here for nesting to generate next generation. Outlook of nesting at night is unbelievably mind-blowing. Actually, the nesting scenery is indescribable. So, why late, just come and enjoy unimaginable events in Tortuguero National Park in your life.