Poas volcano opened again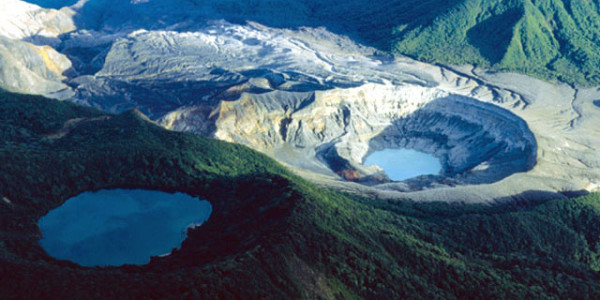 The Technical Advisory Committee (CAT) on volcanology of the National Emergency Commission (CNE) endorsed the reopening of the Poás Volcano National Park in Costa Rica, closed since April 12 last year, when the colossus increased eruptive activity.
The decision to lift the technical restriction communicated the entity on Tuesday at 1 p. m. However, before allowing visitors to enter, the CNE demanded that the National System of Conservation Areas (Sinac) of the Ministry of Environment fulfill several requirements.
Among them, that infrastructure works be built for the minimal protection of visitors, that trails, visitation sites and evacuation routes that may be damaged by the emanations be recovered.
They also ask to design and provide informative material, as well as to install and maintain labels on the risks, which are easy to understand and which are in Spanish and English.
Blas Sánchez, a geologist from the CNE, said that gas monitoring is also requested inside the volcano, foreseeing an upturn in the emanation and placing surveillance cameras at strategic points.
The possibility of reopening arises from the decrease in the activity of the colossus, evidenced by the scarce seismic, the cessation of phreatic eruptions, little emanation of gases and the reappearance of the crater lake.
Although there is no date for the reopening, it is expected that the national park can receive visitors from the next Holy Week, which runs from March 25 to April 1.
The income will be different from the one before the magmatic eruptions last year, since less time will be allowed in the viewpoint and fewer people.
"When the administration considers that it complies with everything, the entry of tourists will be enabled," said Sánchez.
Other recommendations have to do with installing screens in strategic sites with data of interest to the visitor, showing live conditions of the viewpoint.
Sinac employees and workers in that park must use portable protective equipment.