One of the destinations most popular tourism at the Costa Rica caribbean side, with its canals, rivers, beaches, and lakes is the "Tortuguero National Park," "Amazon of Costa Rica" an active laboratory of rain forest, freshwater and marine biology . It is here that one of the most amazing spectacles of nature,nesting Green Turtles along beaches from July to October occurs.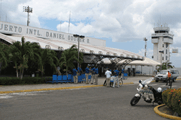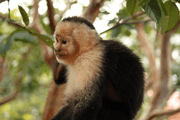 Costa rica vacations caribbean side
The Caribbean side of Costa Rica offers beautiful rainforests vacations, diverse and abundant wildlife, excellent eco tourism opportunities, world-class fishing
Date published: 05/15/2016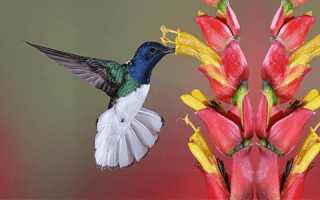 Northern near the border with Nicaragua, in Barra del Colorado,
Fishing on Costa Rica's Caribbean Coast
, which attracts anglers from all over the world. Other fish that can be caught in the area include snook and calba, swimming upriver from December to January.
How to get from San Jose Costa Rica to Caribbean side?
Juan Santamaria International Airport is the largest airport in Costa Rica. It is located in Alajuela, 18 kilometers from San Jose. You can take a bus or a taxi and you can even rent a car to move around on your own. Once in San Jose, go to the Gran Caribbean terminal and take the bus to Cariari. This journey takes about two hours. Right here, you must take a bus to La Pavona and once in La Pavona, you must take a boat to atlantic. Remember that it is not possible to atlantic road.
Sights in Caribbean Coast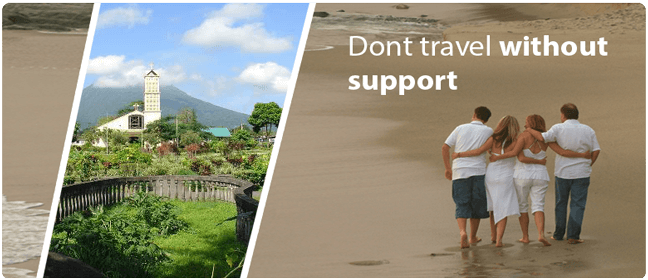 Tortuguero and the Caribbean Coast Travel Guide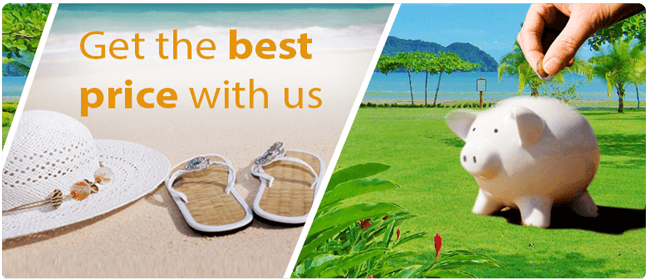 How is the Caribbean side of Costa Rica?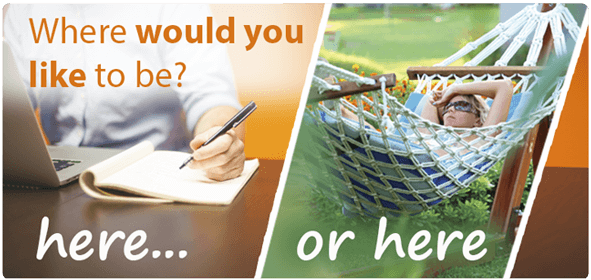 tree house lodge costa rica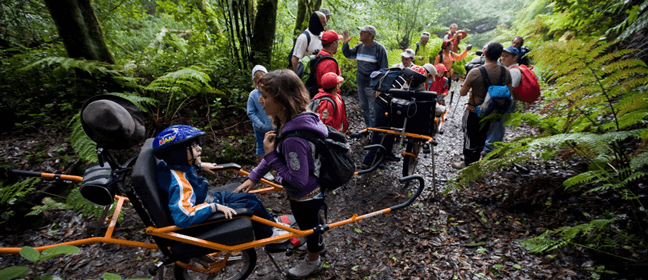 5 Reasons to Visit Costa Rica Caribbean Side
Hotels at atlantic side
In the caribbean side you can find a variety of hotels for your Costa Rica tours packages, from large establishments to cheaper options. You can stay at Mawamba Lodge, an excellent jungle lodge located near the airport of Tortuguero. With a magnificent oceanfront infinity pool and a beautiful garden with hammocks, it is the ideal choice for a holiday unequaled in Tortuguero. Imagine relaxing in this hotel around a field trip. If you prefer something simpler, you can choose the Caribbean Paradise Eco-Lodge, an establishment with a very nice garden in Tortuguero. It also has its own restaurant where you can taste typical dishes of regional cuisine.
Watch this video: How is a vacation in the Costa Rica Caribbean side?
In northeastern Costa Rica, in the province of Limon, and approximately 100 kilometers from the capital, Tortuguero is a picturesque and very attractive town, which stands out for its low and colored houses. Between the Caribbean Sea and a network of canals, The caribbean is the ideal holiday jungle and nature in Central America stage. Leave aside the routine and get ready for a dream trip in the Caribbean!
List of Caribbean resorts all inclusive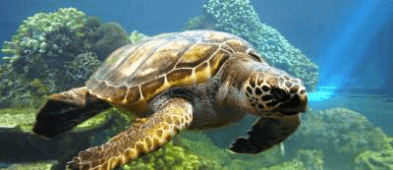 Mawamba Lodge
Laguna Lodge
Tortuga Lodge
Evergreen
Pachira Lodge
Aninga Lodge
Manatus Hotel
Ilan Ilan Lodge
La Baula
Turtle Beach
Caribbean Paradise
Avarage of prices for Lodging at the Caribbean side
| | | | |
| --- | --- | --- | --- |
| Season | Child | Adult | Group more then 6 |
| Pick | $100 | $140 | $80 per person |
| High | $75 | $85 | $70 per person |
| Low | $60 | $70 | $50Per person |
Costa Rica's Caribbean coast map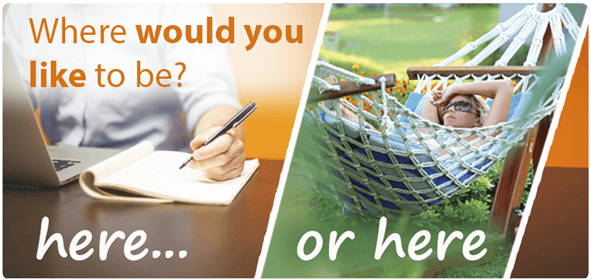 What to do in the caribbean vacations?
Minutes after entering at the atlantic zone you can find the tourist destinations for Caribbean, completely forget the life of the city and to have a Costa Rica vacations in caribbean side. Everything is nature, vegetation and wildlife in this corner of the country. Dare to discover species never forget: sea turtles, sloths, crocodiles and jaguars, which will dazzle you with their colors, sizes and shapes. Walk the beaches, black sand and rough waters,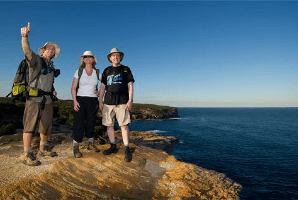 very typical of the jungle. Discovers a very different Caribbean sector of the paradisiacal beaches one imagines. Embark on a safari and take unforgettable pictures. Visit Tortuguero National Park, located north of town. With more than 30,000 hectares of land and 52,000 marine hectares, this park impress you with its canals, its forest and its species. I witness the famous turtle nesting beaches in the park.
The port city of Limon is Caribbean flavor from start to finish. Lemon is the capital of Afro-Caribbean culture in Costa Rica and has based on English dialects that have survived through natural barriers between the Central Valley and the Caribbean.
If a high Limon makes you absorb some of its culture, this is sure to be something very good for the journey ahead.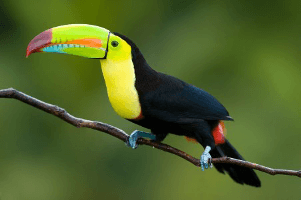 An hour south of Limon is Cahuita, a charming village, which borders the Cahuita National Park. Known for its rich marine life, the reef of Cahuita holds a great variety of live along its white sandy shore coral. A half hour south is Puerto Viejo, the perfect place to sit back and relax for a few days or weeks, with miles of exquisite beaches through the town from north to south place.
Manzanillo is literally the end of the road and the start of many adventures. From here you can take a boat or a horse or set off on foot. This area is part of the Wildlife Refuge Gandoca-Manzanillo, one of the most scenic of Costa Rica, rich in flora and fauna areas. With so good for snorkeling like any other in Costa Rica costs and an enviable climate all year round, Manzanillo is very close to the rainforest lost anyone would like to find out!
Check more information on this video
Tortuguero vacations destination
It is the most important area of the entire western half of the Caribbean for the nesting green turtles. Other species of sea turtles that spawn on the beach are the leatherback turtle and the carey.El park is crossed by a natural sitema of lagoons and waterways of great scenic beauty and habitat of species of terrestrial turtles, the manatee marina, crocodile, large variety of crustaceans and some 52 species of freshwater fish, including the gar fish.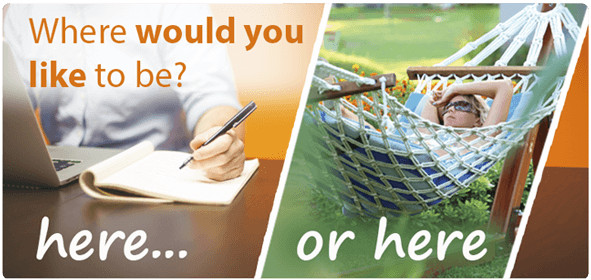 The fauna is very rich in diversity in this area. We can indentificar the tapir, the jaguar, howler monkeys, coatis, raccoons, bats fishermen, poisonous frogs, etc. You can also find many species of protected birds in the area. Tortuguero is the most important place in the western part of the Caribbean, for the spawning of the green turtle (Chelonia Midas), endangered species "