Most days and nights are warm in Costa Rica, so Clothing for Costa Rica trip take a selection of short-sleeved shirts and sleeveless shirts. Cotton fabric is best for shirts. Be sure to include several shirts buttoned to go to fancy restaurants. Bring at least a cotton shirt long sleeve in case it rains and a spring jacket or sweatshirt zipper case it gets cold.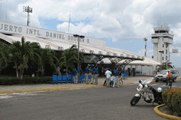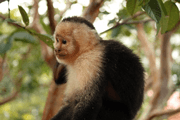 A list of basic things for clothing
For a Costa Rica Itinerary that must take to this country specially for the beach. Everything you need to care for your face and body, without losing the style. Remember that the important thing is to accommodate the list according to the needs of each, write in a visible Costa Rica Vacation tips everything you need and check one night before leaving already have everything ready.
Money (wallet / purse / plastic)
Change of clothes
Sunscreen (minimum SPF 30)
lip moisturizer
Hair brush
Sunglasses
Hair accessories (garters, bandanas, headbands)
Wet wipes
Body lotion
handkerchiefs
Deodorant
Spray tanning
Obviously the type of clothing for this trip and transport do we use to move condition the luggage to bring and also see what is best time to go to costa rica. If we travel by private car not so much the type, weight and volume of our luggage, but if we plan to travel by public transport is much better to carry a backpack bags or travel bags, and optimize its weight and volume.
Hiking boots, sneakers
Discovered Shoes
Flip Flops bathroom (useful for showers or baths of dubious cleanliness)
Socks
Underwear
Swimwear
Trousers and Skirts
Bermuda
Belts
T-Shirts (short sleeve and / or long)
Sarong, Pareo (for the beach, head coverings, etc.)
Cap
Warm clothes (b.p. fleece, sweaters, parkas)
Waterproof rain
Bath towel
Plastic Bags (useful for separating clean and dirty laundry)
Laundry soap
Rope (to hang wet clothes or to install the screen)
Tweezers Clothesline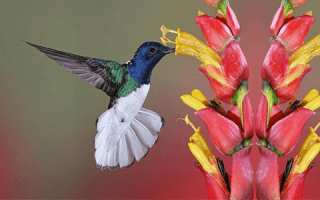 Costa Rica is huge, right, there is many famous places and countries where to travel, right, This small country in Central America, a Paradise with beaches in both oceans, has everything, with a huge variety of biodiversity, in only 51000 square kms, you can find: sun and beach, volcanoes, rivers, adventure and relaxing places, forest and jungle, animals of all kind, culture and cities, everything ! Costa Rica is a perfect destination for lovers of plants, animals and ornithologists: more than 800 species of birds can be found in Costa Rica, more than 1000 species of orchids, mammals, amphibians, reptiles, and insects so take this on consideration for clothing this trip.
The importance of our natural treasure and why to preserve it has become a principle in our life and education system, almost a 25% of the territory is protected under the concept of National Parks, Biological Reserves and similar type of sanctuaries so also you should be packing or buy a pair of boots for this trip. 
Pants, shorts, dresses
The climate is comfortable in Costa Rica, and almost every day, between 70 and 80 degrees. You only need a pair of long pants for evenings out. Wear shorts or skirts for the rest of the days they will be traveling. Women can also bring two or three sundresses and a longer skirt or a dress for a more formal occasion.
Shoes & Extras: Each person must wear a pair of sandals or flip-flops for the beach and casual wear. Also bring a pair of tennis shoes or other comfortable pair of walking shoes and socks to walk at tourist attractions. Any other pair of shoes that bring depends on what you will do during your trip. Also bring a hat or head scarf or wrap to keep the hair out of sight on windy days, and to protect your face from the sun.
Consider this before packing for your trip
Since in recent years have significantly increased security measures at airports you have to consider not clothing, now there are many items that can not get on board, for example liquids, knives, scissors, tweezers, etc. If we take any of the objects we take care to previously put in the checked baggage. Also the loss of checked baggage at airports have become increasingly frequent, so we recommend not check with luggage or valuables very important to us, otherwise we risk never to see them.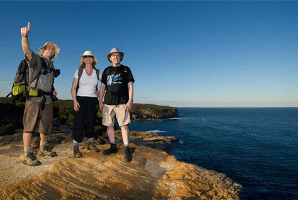 Costa Rica is another word for: hot springs,  volcanoes, rain forest, huge waterfalls and powerful rivers.   Also, rural tourism is another way to enjoy our country, is an important tool of developing for rural communities that are capable to compete with other attractions in the country. So think on all this when your are going to clothing.
Clothing for a relax country
The worldwide tourism requests are growing higher to satisfy every dream and wish,  and due to Costa Rican way of life, because we adapt to every opportunity given, we offer many activities and places with specialized programs for you: hikes, guided visits, interaction with several cultural groups and of course the culinary Costa Rican variety dishes, sports in the beaches among others.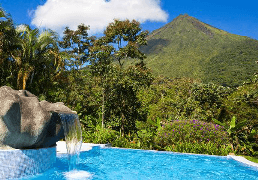 Life can be stressful, too much work, too few time free, many responsibilities in your shoulders, you know you deserve a Paradise where to leave all your worries and have fun, learn new things and see a new world, make a trip to Costa Rica, make your dream of vacations a reality and come back home brand new, fresh and full of energy.