Experience the beauty and adventure of Costa Rica on an 8-day personalized tour from San José This is one of more difficult itineraries to do because of is very short and there is very much to do in a short time, the short distances that it takes hours to travel and the cost of everything in high season.
Day 1
This Itinerary of 8 days can be started from San Jose that is the capital of Costa Rica, head of the province of San José and is the seat of national government, the focal point of political and economic activity, and the major transportation hub of this Central American nation and is very close for your Costa Rica Welcome, because is very close of international airport in Alajuela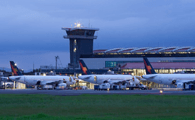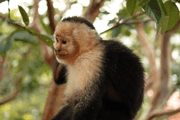 Costa Rica itinerary 8 days / 7 nights
Costa Rica Itinerary 8 days / 7 nights all inclusive, Arrival airport and start visiting best places with itinerary all inclusive Travel vacations, day tours and adventures
Date published: 03/14/2016
Private bus companies connect different areas of the city with each Costa Rica tourist attractions. Services to other parts of the country are provided by other private companies which have stations or stops spread all over the city centre.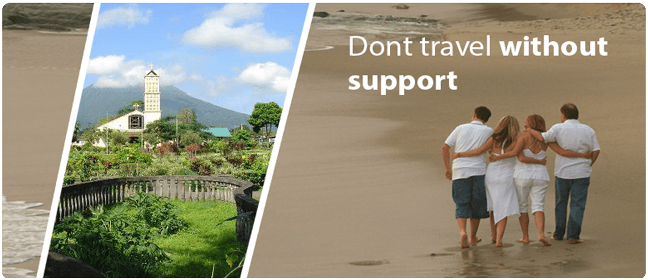 List of places for your Costa Rica Itinerary 8 days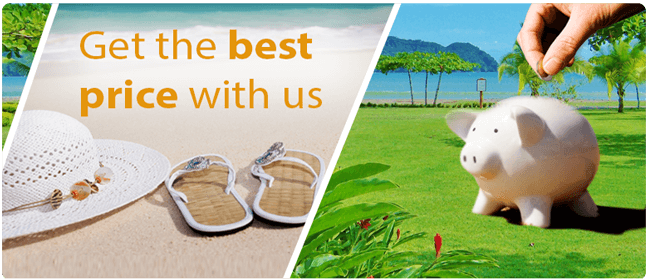 Recomended Accommodations for your short package 8 days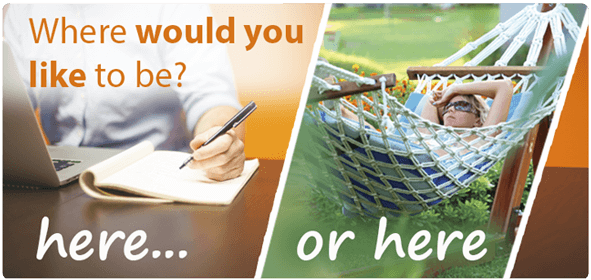 Rent a car is better to move quickly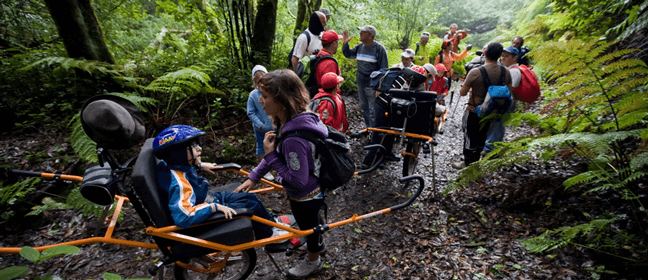 Get an all inclusive package 8 days
The Instituto Costarricense de Ferrocarriles, or the state owned railway institute. This network would connect Tibás, Heredia, San Antonio de Belén, Pavas, San Pedro de Montes de Oca, Sabanilla and Curridabat, among other locations. This could be a cheap option if you dont want to spend a lot in your Costa Rica Itinerary
San José public taxi services complement the urban transportation network. Taxis are characterized by their red color and belong to registered cooperatives.
Check the next awesome video, how is a trip to costa rica?
Principal historic buildings and museums
You can not go to any other place before you know this very important places and that you have include in your Costa Rica Itinerary 8 days
National Theater: The National Theatre (Spanish: Teatro Nacional) is the national theatre. It is located in the central section of San José . Construction began in 1891, and it opened to the public on 21 October 1897 with a performance of Johann Wolfgang von Goethe's Faust.
The National Theatre stood as a cultural asset of the country is a Tourist attractions in San Jose Costa Rica, during a time when coffee exports were a source of its success. It presents high quality performances, with artistic criteria being very high. The building is considered the finest historic building in the capital, and it is known for its exquisite interior which includes its lavish furnishings.
Gold precolumbian museum: It is located in a subterranean building underneath the Plaza de la cultura and is managed by the Banco Central. The museum has a substantial collection of over 1600 artifacts of Pre-Columbian gold dating back to AD 500. The collection includes Costa Rica's first coin, the Media Escudo which was minted in 1825, animal (notably frog) figurines, amulets, earrings, erotic statuettes and El Guerrero, a life sized gold warrior figure adorned with gold ornaments in a glass case. In Costa Rican history, gold was considered a symbol of authority and the items are testament to the craftmanship of the Pre-Columbian period. There is also a replica of a pre-Columbian grave containing 88 gold objects which was unearthed on a banana plantation in southeastern in the 1950s.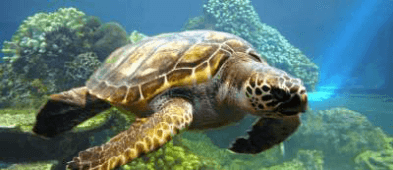 Museo Nacional: Is the national museum, located in the capital of San José. It is located at Calle 17, between Central and Second Avenue, Cuesta de Moras, in the Bellavista Fortress, a crenallated, ochre colored building opposite the Legislative Assembly. The fortress was built in 1917 and was originally a military barracks: the exterior walls still have many bullets lodged in them from the country's 1948 civil war. It became the site of the museum in 1950.
Costarican Art Museum: At the eastern entrance to the Parque La Sabana is the Museo de Arte Costarricense, in a Spanish-style structure that served as San José's main airport terminal until 1955. The newly remodeled museum features regional art and other exhibits.
It is the institution responsible for the promotion, preservation, promotion and encouragement of the arts and Costa Rican literature, through the collection and permanent exhibition of the most important works of Costa Rican plastic, expanding their collections and control of the collections of other institutions state. Check these Costa Rica Vacation tips
Check this video about how to make your Costa Rica Itinerary 8 days step by step how to plan your next trip
Days 2 and 3 In Arenal
This zone is very important for your plan vacations of 8 days because is just about 4 hours from San Jose,
La Fortuna de San Carlos is a small town in the north of country, home of one of the seven active volcanoes: Arenal Volcano. It is mostly famous for its nearby Arenal Volcano (1,633 m). The Arenal Volcano is a destination for scientists and tourists alike. La Fortuna was originally called "El Borio" before the day of a huge eruption in 1968, when the volcano erupted to the east and destroyed all in its path, including two villages. El Borio (La Fortuna) is located on the west side of the volcano and was untouched. After the eruption of the volcano, El Borio was renamed "La Fortuna", which means "the fortunate", referring to the towns luckiness during the eruption.
Arenal Volcano tours You can add to your 8 days Itinerary: Arenal Volcano hike,  around a two hours hike through secondary rain forest which contains lots of habitat of monkeys, spiders, congos, some cariblancos and not leaving behind the toucans, turkeys, and the big quantity of different flora that's in the outskirts of the volcano. There are some emerald green hot springs, colored from copper deposits.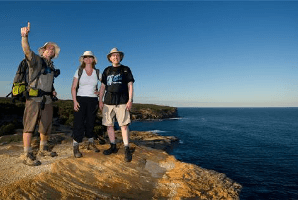 Lake Arenal is just west of the Arenal Volcano and can be seen as you drive over the dam on the main highway to Tilaran. Much better views of the lake and volcano can be seen from the hills above the village of El Castillo, which is located 9 km from the main highway on the Arenal National Park road. Costa Rica tours packages on lake include boat tours, fishing, kayaking, and wind surfing.
Arenal Volcano tours, in Spanish Volcán Arenal, with activity all days of the year, around 90 km northwest of San José, in the province of Alajuela, cantón of San Carlos, and district of La Fortuna. The Arenal volcano is specially experience for your itinerary measures at least 1,633 metres (5,358 ft) It is conically shaped with a crater spanning 140 metres (460 ft). Geologically, Arenal is considered a young volcano and the age is estimated to be less than 7,500 years.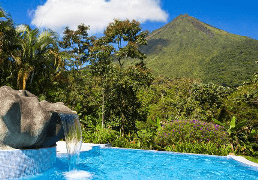 The volcano was dormant for hundreds of years as one of Costa Rica tourist attractions and exhibited a single crater at its summit, with minor fumaroles activity, covered by dense vegetation. In 1968 it erupted unexpectedly, destroying the small town of Tabacón. Due to the eruption three more craters were created on the western flanks but only one of them still exists today. Since October 2010, Arenal's volcanic activity appears to be decreasing and explosions have become rare, with no explosions reported between December 2010 and October 2012
Day 4 and day 5 in Monteverde
You can make the transfer from Arenal through the arenal lake wich with be more than a common transfer but a really funny tour. About the lodging we recommend lodging at Monteverde
Monteverde is a small town in Puntarenas, located in the Cordillera de Tilarán. Roughly a four hour drive from the Central Valley, Monteverde is considered a major ecotourism destination and a specially zone for your itinerary of 8 days. The area is host to the Monteverde Cloud Forest Reserve and numerous other reserves, which draw considerable numbers of tourists and naturalists.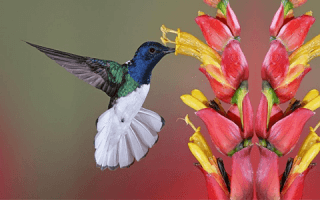 National Geographic has called the Monteverde Cloud Forest Reserve "the jewel in the crown of cloud forest reserves".  Newsweek has declared Monteverde the world's #14 Place to Remember Before it Disappears." By popular vote, Monteverde was enshrined as one of the Seven Natural Wonders of Costa Rica, along with Isla del Coco, Volcán Arenal, Cerro Chirripó, Río Celeste, Tortuguero, and Volcán Poás.  Include in your Costa Rica itineary 8 days a the larger town and tourism hub Santa Elena, as well as the nearby cluster of homes and businesses known as Cerro Plano, along with numerous reserves and attractions on the periphery of the town.
Arguably the main attraction of Monteverde, the massive 10,500-hectare (26,000-acre) Monteverde Cloud Forest Reserve draws 70,000 tourists a year.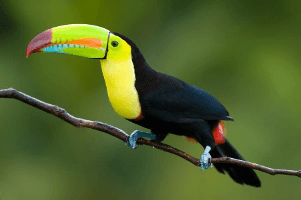 In terms of nature-related attractions, you will have a lot of activities for your itinerary in 8 days Monteverde boasts a modest array of businesses. There are several serpentarium, insect museums, butterfly gardens and other zoological attractions in the area. A surge in these types of attractions has occurred within the last five years. Zip lines and suspension bridges are good options for your Costa Rica Itinerary 8 days through surrounding forest have also become popular. Other activities include horseback riding and mountain biking. The town of Santa Elena also includes several bars and over two dozen restaurants providing everything from typical Costa Rican food to more conventional fare, such as pizza and fried chicken.
day 6 and day 7 Manuel Antonio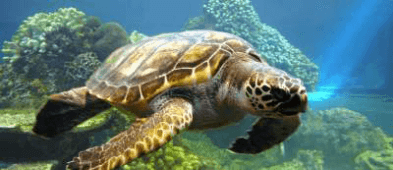 You can take a shuttle with interbus from Monteverde to Manuel Antonio and for lodging Hy Paradise Inn is an excellent option.
As you travel the road between Quepos and Parque Nacional Manuel Antonio, packs for tourists and locals becomes increasingly loud, reaching its somewhat chaotic climax at Manuel Antonio Village, whose beer advertisements and barkers have inched right up to the gates of the park. Hordes descend on this tiny ocean side village at the entrance to one of the country's most celebrated tourist destinations. Don't show up all bright-eyed and bushy-tailed, expecting deserted beaches and untouched tropical paradise. Higher primates tend to be the most frequently sighted species, especially during the congested dry season when tour groups arrive en masse.
For its excellent climate and scenic is a great zone for a short Costa Rica Itinerary of 8 days you will not loose time because rainy days, for its beauty is visited by large number of national and international tourism, for which it is currently developing an adequate infrastructure, with emphasis on harmony with nature, among which are the Visitor Centre, the Casa de Guardaparques, Lookouts and supporting infrastructure and Trails Master Plan that includes trails: Punta Catedral, Waterfall, Lookout, Beach Espadilla, Beach Manuel Antonio, Congos, Beaches Gemelas, Puerto Escondido, Manglar y trail Perezosos, with universal accessibility facilities, rest areas, scenic overlooks and scientific interpretation.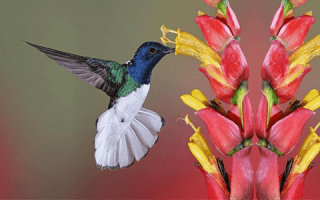 While it can be difficult at times to have a quiet moment to collect your thoughts, the environs here really do look as glossy and polished as the travel brochures suggest. And, when troops of monkeys climb down from the forest canopy to the tropical sands, you really can get up close and personal with some marvelous wildlife.
Manuel Antonio National Park, in Spanish the Parque Nacional Manuel Antonio, is a small National Park in the Central Pacific Conservation Area located on the Pacific coast, just south of the city of Quepos, it is the destination of as many as 150,000 visitors annually and well known for its beautiful beaches and hiking trails.  This park has one of the most impressive landscapes of the world and has several coves with many white sand beaches and lush foliage amidst great mountains and forests that reach the beaches. Additionally, it is located in the tropical forest.  It has a large land and marine biodiversity with beautiful coral reefs.
Near the park abounds all trade with facilities at all levels for tourism including typical regional and international food and lodging for all tastes and economic conditions.
Think of Manuel Antonio National Park is home for 109 species of mammals and 184 species of birds. Both brown-throated three-toed sloth and Hoffmann's two-toed sloth are a major feature, as are three of four monkey species - the mantled howler monkey, Central American squirrel monkey, and white-headed capuchin monkey. black spiny-tailed iguana, green iguana, common basilisk, white-nosed coati and many snake and bat also common in the park. Included in the 184 birds are toucans, woodpeckers, potoos, motmots, tanagers, turkey vulture, parakeets and hawks. Dolphins can be observed there, as well as the occasional migrating whale. Scuba diving, snorkeling, sea kayaking, mountain biking, and hiking provide opportunities to experience the tropical wildlife that enriches Manuel Antonio. The Pacific Ocean in front of Manuel Antonio Park is also world renowned for its fishing. From November to April it is not uncommon for a typical angler to release multiple billfish in the over 100 pound range.
Day 8
Transfer from your hotel to Alajuela(international Airport Juan Santamaría) for your departure

Example of Costa Rica Itinerary 8 days
Contact us For more suggestion about Costa Rica Itinerary 8 days