What tour do yo like? contact us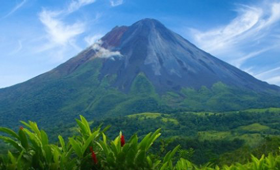 Catamaran
Tour
Created by COSTA RICA Itinerary, Agency of turismo. The idea was born with the proximity in time between the greater metropolitan area and the Manuel Antonio National Park once opened Route 27. Just here was when we saw the possibility of proposing the tourism sector real chance to visit the beauty in acceptable time offering this beautiful area of our country. To pick a clear idea of this natural beauty, we chose to show the National Park from the beach and from the sea. There is no doubt, is an earthly paradise.
Tour Kayak
If you like kayaking or want to try it for the first time, Costa Rica is the place. Rivers flow through stunning landscapes of tropical forests. You can match a tour with a guide according to your level of experience.
Tour diving
Throughout Costa Rica there are good opportunities for diving. One of the best destinations is the Cano Island Biological Reserve is located 20 kilometers from the Bahia Drake.
Tour Surf in Pavones
This area of the coast of the Pacific Ocean is considered the best place for surfing throughout Latin America. A place frequented by surfers worldwide is the Laguna de Arenal, a lake created in the vicinity of a volcano.
Tour in Corcovado National Park
This National Park is located on the Osa Peninsula in southwestern . It is one of the most important parks in the country, ideal for hiking. In fact has several distinct habitats with their propria vegetation and animal species that can be discovered with a guide.
Boat tour on the Tortuguero National Park
The Tortuguero National Park is located in the northeast region. It has beaches, rivers, lakes: it is considered a laboratory for the variety of life forms that characterize it. In the park you can admire the nesting turtles and make a small boat cruise on the river.
Irazu volcano tour
The adventure lovers can not miss a trip to the Irazu Volcano, located in a national park. It has four craters on its summit from where you can enjoy breathtaking landscapes.
Monteverde
The small picturesque town of Monteverde was founded by an American Quaker community. Today the people of Monteverde continues its rural lifestyle, away from the modern world. Near the village is a very frequented by tourists biological reserve.
Penísnula Nicoya
In the Nicoya Peninsula you can enjoy beautiful beaches. It is a popular destination frequented by a large number of tourists who want to relax and enjoy water sports. It is not hard on the peninsula find a hotel or a resort to stay.
More Costa Rica information