Costa Rica Itinerary 9 days / 8 nigths from Liberia
- Click here to see an example of 9 days itinerary economic budget
-Click here to see an example of 9 days itinerary Intermediate budget
Costa Rica itinerary from liberia
Arrival to Liberia Airport Daniel Oduber Quirós, Guanacaste - only a few miles from the closest beach, makes it an ideal gateway to some of the most spectacular and exclusive destinations in Costa Rica
Date published: 01/12/2016
Day 1             Arrival to Liberia Airport Daniel Oduber Quirós, Guanacaste
The Liberia, Costa Rica International Airport, officially named Daniel Oduber Quiros International Airport, is Liberia, Costa Rica's main and only international airport. Its location, only a few miles from the closest beach, makes it an ideal gateway to some of the most spectacular and exclusive destinations in Costa Rica. That's why each year thousands of visitors from all over the world choose the Liberia, Costa Rica Airport as their entry point to Costa Rica. Such has been the demand that a new and larger terminal was inagurated on February 2012.
The current terminal offers an air-conditioned restaurant, currency exchange office, tax departure cashier, short term parking, city bus and liberia airport shuttle service. The Liberia City Bus runs on the hour, every hour from 7 AM to 6 PM. There is also a duty free shop available for departing adn arriving passengers.
Day 2 to 3  Leisure time in Coco Beach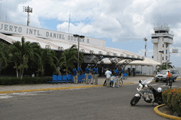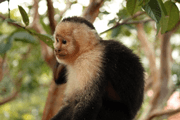 Playas del Coco is one of the more well known beach towns in the country for both locals and tourists. Is full of nightlife and activities to do such as scuba diving, sport fishing, and snorkeling along with many bars and restaurants.
During the main holidays such as New Year and Easter, Playas del Coco becomes packed with Ticos (nickname for Costa Ricans) from the city, getting away for the weekend. Located in the Golfo de Papagayo, visitors can see whales, dolphins, stingrays,and turtles and equally as much wildlife on land. The beach is full of fish that you can see jumping from shore, a good indicator of a healthy ocean. It is a small beach town with good roads close to other places, the next beach is just a mere five minute drive away.
Many tourists use Coco as their anchor location as lodging is cheaper and it is still in relatively close proximity to all the attractions and then venture off to explore the rest of Guanacaste.  Coco beach is a great place for all kinds of people looking to kick back and have a fun time.
The closest airport to Playas del Coco is the Daniel Oduber Quiros International Airport in Liberia, about a thirty minute drive. There are plenty of taxis you can take from the airport to Coco. There is a bus called Pulmitan de Liberia that runs from Liberia to Coco multiple times a day and takes about one hour. The local bus from Liberia will stop in the airport instead of the main road and costs about the same.
The people from Playas del Coco are very friendly like any other Costa Rican. They are very proud to be Gunacastecos and they call themself 'Äúcoque√Īos'ÄĚ.¬† They are normally dark skinned and very strong workers but due to the increased immigration lately you can see a white blue eyed person and she or he might be a Playas del Coco local.¬† The locals love to hangout at the beach, especially the park where they usually all meet up. Most of the locals work in the tourism industry since there are many hotels around the area or in the fishing industry.
In Playas del Coco specifically, there are no big resorts or luxury hotel chains. All the hotels consist of locally owned businesses but still have respectable accommodations to fit your needs. Many people that come for a longer vacation period rent a vacation home or a condo since there are quite a number of them in Coco, is more private and would be cheaper than to stay in a hotel. Backpackers might feel frustrated with the lack of hostels since hostels aren't as common in Coco as Playa Tamarindo. However, the price difference between a hostel and budget hotel is not that drastic, so those who prefer hostels will have limited options. 
In Playas del Coco there are plenty of things to do for all kinds of tourists. You can find activities for those seeking adventure and thrills and ones for families with kids and seniors. You can enjoy motor sport activities such as jet skiing and snorkeling, you can go hiking in national parks, take boat trips around the gulf, go zip lining, horseback riding, ride atvs, enjoy natural hot springs, go kayaking / canoeing, and that's just a taste of the abundance of fun activities to do in Coco. Also is well known for excellent scuba diving and sport fishing. Additionally, there are many boat tours in Coco that offer morning snorkeling or a sunset cruise and they take you around the gulf and show you different beaches such as Hermosa and Panamá. Many lovely beaches are only a fifteen minute drive away. When tourists come to Coco, they usually explore town and enjoy Coco beach for a day and the other days, go on tours. Playas del Coco is in very close proximity to many landmarks such as Palo Verde, Rincon de la Vieja, and Volcan Tenorio, even Nicaragua.
Coco beach lies within the Golfo de Papagayo and stretches 3 kilometers from point to point. The sands are more of a dark grey-brown and the water is not quite as blue one normally sees in other beaches in Guanacaste and it seems more blue-grey than blue-green. The tide is not suited for surfing since it has a low tide but does house many different species of fish which makes it an excellent fishing spot. Swimming and bathing are perfectly suitable for Coco waters and the waters are very kid and adult friendly. Three islands can be seen from shore where many divers go to swim with sharks, octopus, turtles and stingrays. Many hills and cliffs surround the horseshoe shaped beach and it is a beautiful view to see with green mountains and hills and striking blue water.
Day 4 to Day 6 Rincón de la Vieja very close to Liberia
Encompassed by the scenic Guanacaste Mountain Range, the
Rincon de la Vieja
cinder volcano sits amid 34,800 acres of national park territory. It is a great place to escape from Guancaste's sun-splashed beaches and to enjoy cool air, refreshing waterfalls, beautiful birds, and fantastic hiking. Its unique environment offers a different kind of Guanacaste vacation experience.
Ricon de la Vieja is located to the northwest of Guanacaste's main transportation hub, Liberia, and it features a wealth of great activities to keep visitors busy. Hiking trails and Horseback rides are great ways to enjoy the area's natural beauty and make memorable adventures. Other activities include tubing, mountain biking, and waterfall swimming. There are numerous waterfalls in the area, the largest of which are the Oropendola Waterfall (25 meters) and the La Victoria Waterfall (35 meters), which pour into the Colorado River.
The area around Rincon de La Vieja is active with geothermal activity. In fact, it is the most active area in the volcanic Guanacaste Mountain Range. The geothermal activity produces heat for a mixture of warm springs and bubbling mud pools. The mud is believed to be very therapeutic, and mud baths are a great way to relieve sore bodies following a long day of exploration.
The region surrounding its National Park is famous for cowboys and cattle ranching, which thrive to this day. Due to the popularity of ranching in the area, visitors can expect to see plenty of dry open fields for pastures and grazing cattle. At one time, the entire region was covered in dense forest, but now only a trace remains- most of which is sheltered within Protected Zones such as the Rincon de la Vieja National Park. The best time to visit the area is between November and April when you can expect low amounts of precipitation and a greater chance for viewing wildlife.
Lodging options are available in the small town of San Jorge, which provides a nearby base for entry to the Park. Also, many accommodations dot the area leading up to San Jorge and the National Park. Most are mid to upper-end hotels, haciendas, and Bed & Breakfasts. On a clear day, many of accommodations can provide views of the Pacific, Caribbean, and Lake Nicaragua. Of course, lodging and services are also available in the city of Liberia. The Rincon de La Vieja National Park entrance at Santa Maria Ranger Station is just 16 miles (25 km) from the city.
Rincón de la Vieja National Park
One of the protected parks within the Guanacaste Conservation Area (ACG), the Rincon de la Vieja National Park, is one of Costa Rica's most diverse ecological parks. Known for its stunning diversity of flora and fauna, this national park is home to two volcanoes, the Rincon de la Vieja and the Santa Maria, as well as six different volcanic peaks, and thirty two rivers and streams.
Rincón de la Vieja Volcano
Named after a Native American legend, the Rincon de la Vieja is actually an active volcano that is over a million years old. It last spewed ash and lava down its sides in 1991. However, it has not erupted since 1983. A one-day climb to the top of the volcano hikers is treated to striking views of the Nicoya Peninsula and the Lago de Nicaragua from here. Higher than the summit and weather permitting, tourists can view the beautiful Los Jilgueros Lake that lies within the boundaries of the Von Seeback, the main crater of the Rincon de la Vieja. If you plan on hiking up the volcano, do remember to take plenty of drinking water as well as a light coat as the weather can change closer to the summit.
Day 7 to Day 8         Ballena Marino National Park, Uvita
Almost 6 hours driving south is Uvita and Costa Ballena (Whale coast) one of the newest national parks in Costa Rica.  Established in 1990, the park contains the largest coral reef on the Pacific side of Central America. The park&s waters are also great vantage points for viewing the humpback whale as it migrates (Dec. to April) from as far away as Alaska and Hawaii down to Cano Island, just off of the Osa Peninsula.  The water just off shore provides wonderful snorkeling as the park is mostly oceanic, except for the mangrove and wildlife riddled 9.3 miles (15 km) of coastline. Camping is permitted within the park.
At the north end of the park is Uvita, a small community with gorgeous beaches and incredibly clear-blue water. Playa Uvita is a good place to ride horseback, scuba dive, swim or just go for a walk on its clean sandy beach. The beach is inside the protected area of the park, so hunting any of the marine life is strictly prohibited. Snorkeling and scuba diving are favorite activities as are visits to the mangroves where green marine iguanas, Olive Ridley and Hawksbill turtles gather.
Boat tours are available to Ballena Island (Isla Ballena) 1.9 miles (3 km) offshore which provides an excellent opportunity to observe a plethora of marine life and explore the phenomenal ocean floor below.
Snorkeling at Marino Ballena National Park
Encompassing 13,300 acres of ocean (5,400 marine hectares) and the largest coral reef on the Pacific side of Central America, the Marino Ballena National Park is a snorkeler's paradise. Fish to be spotted include parrot fish, spotted rose snapper, pacific dog snapper, and butterfly fish; turtles and manta rays can be seen cruising slowly through the water, and a variety of sea-floor creatures - including starfish, sea cucumbers and sand dollars - can be observed creeping slowly along the bottom of the ocean. The park's 18 different species of coral reef can likewise be enjoyed, providing snorkelers with a colorful and intricate perspective into some of the ocean's most vital life-forms. Furthermore, dolphins and whales can occasionally be seen plying the waters around the boat. 
Day 9   Drive back to International Airport Juan Santamaría and departure flight
By Natalia Soto Costa Rica Itinerary
Click here to check my Bio