Phone number: +506 4000 2217 or contact us through whatsapp: +506 6018 2280

Send us an email:

Top destination Monteverde top destination, activities, acommodations and transfer
Have you ever been to Monteverde Cloud Forest Reserve to get heavenly touch, love and amazing hiking experience of nature and beauty? If you are beauty thirsty, adventitious, tourist and naturalist, you need to be experienced in Monteverde Cloud Forest Reserve and Hiking Trails in order to fulfill your nature thirstily. Misty and foggy atmospheres will have to adore you unbelievably. The hikers will achieve outstanding opportunity to move in and out of the eye-catching clouds. It is an astounding event that cannot be described before you. Basically, if you are the natural follower, you will feel with your sixth sense. Monteverde is regarded as major ecotourism area in Costa Rica for the beauty enthusiasts. Monteverde Cloud Forest Biological Reserve has been identified as "the jewel in the crown of cloud forest reserves" by National Geographic in this world that is really appraisable. It is also nominated and included in Seven Natural Wonders in Costa Rica. Even, various world famous news agencies and papers appreciate and circulate its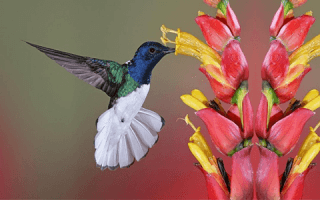 Amazing Flora and Fauna
Monteverde Cloud Forest Reserve is a famous and interesting address for plentiful plants, animals and natural loveliness that is supposed to not be missed as beauty worshippers. Amazing plants and flora and fauna are waiting for you to offer enjoyments wonderfully! You will be welcomed lovely by greater than 100 kinds of mammals, 120 amphibians and reptiles and astonishing 500 birds. In Monteverde, the Hummingbirds are abundant and as tourists and naturalists, you can spot the three-Wattled Bellbird. One of the main draws for birders, though, is the Resplendent Quetzal. It is that heavenly location where hosts tens of thousands of insects and more than 3,000 plants including over 500 species of orchid alone. So, please just try to imagine! How beautiful this location is for you! Moreover, white-faced and howler monkeys, paca and agouti (small rodent-like animals) and coati (similar to a raccoon) are amazingly astounding for you. Unlimited snakes, bugs, butterflies, and bats, you might desire to stop at the Orchid Garden. The tour will have to be fantastic whatever you dream in your life. In addition, the hundreds of preserved and mounted butterflies are available for you to refresh and charm you intensively.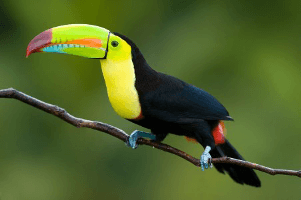 Amazing Hiking
Do you want to enjoy hiking? Then Monteverde Reserve covers an area is for you. About 26,000 acres (10,526 hectares) is for you where hiking facilities are amazingly available. Furthermore, you will take pleasure in various animals with pleasant hiking. You can obtain facilities to hike as the admission opportunity for hiking is open for all day long. Explore the essence of muddy and get criss-cross throughout the capacity. Rocky hills are available. So, be careful at the hiking. It is noted that the rain gear and hiking shoes or boots are extremely recommended for the hikers. The sun can be misleading in the cold setting. Therefore, please consider Monteverde's high altitude and be dressed in sunscreen!
Climate of Monteverde
The atmosphere is very a vital factor that can be remembered. Monteverde is wet all the year-round however drier December- April month.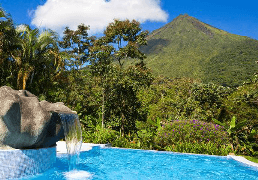 Where to Reside
The Monteverde region provides an assorted combine of housing from hostels, B&Bs and wooden cabins to Costa Rica eco resorts. Moreover, Monteverde and Santa Elena offer a very well diversity of international and neighboring foods. For the duration of Christmas and Easter, numerous suitable hotels are booked up weeks in move forward. Basically, January to April in addition to also in July, reservations are a superior plan, though you can approximately constantly get somewhere to reside.
When to Visit
The Monteverde Cloud Forest Reserve & Hiking Trails are the busiest area. It often gets very busy as a lot of visitors looking to find out and enjoy the cloud forest. You can avoid peak travel occasions like Christmas and New Years in order to keep away from the biggest crowds. The rainy period, like May to November months, sees the smallest number of visitors and naturalists. The rainiest month in Monteverde is October. So, choose when you will actually come here.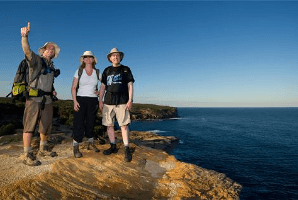 By and large, Monteverde Cloud Forest Reserve & Hiking Trails is not only a touring area but also a life refreshing and knowledge achieving destination for all the naturalists in the whole world. All the facilities for travelers are available in Monteverde. So, why you are late? Explore the beauty whatever you dream and immersion into the intensive beauty of natures.
More Costa Rica information