Information about Manuel Antonio National park, activities, acommodations and transfer
Manuel Antonio National Park is a miraculous and eye-catching tour and travel place where life will be beautiful, enjoying and smiling. It is located on the Central Pacific Coast of Costa Rica. It beauty is known to all. Popular magazine Forbes has already called this park as one of the world's most attractive parks where the travelers search and enjoy the magnificence of sun, sand and outstanding natural beauty to accomplish their beauty thirsty minds. This park is often considered one of the most biodiversity parks in the world. It is Costa Rica's smallest park but its natural and beautiful resources are unaccountably pleasurable for the naturalists and tourists. You will enjoy world-class white water rafting, horseback riding, canopy tours, nice diving, enjoying biking, happy boating, fishing and a myriad of other activities here. You will acquire opportunity to explore all types of adventitious events where you will pass a happy life with dazzling birds and the stunning views around Manuel Antonio National Park. Numerous natural assets, local tribes, food and tropical rainforests well say to you hello to welcome you.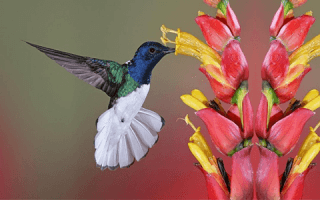 Wonderful Beaches of Manuel Antonio National Park
Mind-blowing and eye-catching Manuel Antonio National Park has been ornamented with unimaginable beautiful beaches like: Espadilla Sur, Manuel Antonio, Escondito and Playita. Every beach has individual specialty to magnetize the minds of the travelers or artistic people in this park. With the help of sandy sparking feature, all the beaches attract a variety of aged tourists. All the beaches have extreme ability to host various gorgeous parties and festivals. It is an ideal destination for enthusiastic surfers. Beautiful sand will welcome you and purified nature will touch you calmly. Sky will be very close to you when you will visit here. You will enjoy sun setting at this beautiful beach too. Visitors will have to take pleasure approximately hour-long time hiking from Espadilla to the top of Punta Catedral (100 m). This astonishing beach contains tidal pools and it also offers opportunity of snorkeling in enjoying ways. Cheerful breeze of the beaches love you and you will never forget. You will also distinguish and enjoy dark green plants, white wonderful sand and profound blue water. Swimming and snorkeling are truly enjoying to all the tourists. It is Manuel Antonio National park that is also occasionally home to surf tournaments. Beautiful sunbathe can be finished if you visit in the beaches of Manuel Antonio National Park also and you can hike whatever you actually like most.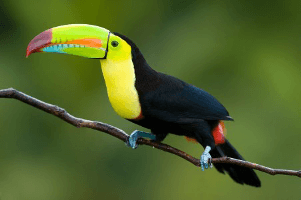 Closed day of Manuel Antonio National Park
Mondays are closing days to entrance in Manuel Antonio National Park.
Hotels
Many bars, lounges, hotels and restaurants are available for you in Manuel Antonio National Park. Most of hotels are not beachfront because of environmental restrictions. Gorgeous hotels are available in cliff-sides. A small number of Manuel Antonio hotels have direct beach access for the tourists. Various wonderful hotels in Manuel Antonio will recommend you a grand time to take pleasure in a bit of ventures.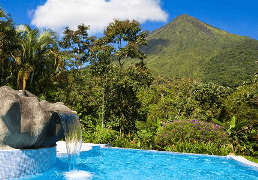 Local Activities
In Manuel Antonio National Park you can find different options to eat, from local cuisine and traditional dishes to international cuisine. The overhanging palms are motivating smash from striking and enjoying bars, discos, hotels and restaurants surrounding the Manuel Antonio National Park. The Festival del Mar of each February is very much popular. This interesting festival highlights different parades, public concerts, sporting events and a street carnival that marches through the streets of the local community or city.
Video: Costa Rica - Manuel Antonio National Park Tours
Weather
January and February months are the driest months in the Manuel Antonio National Park. Moreover, August throughout October months is the rainiest in this popular park also. In this park, high temperatures average is: 81 °F (27 °C) to 86 °F (30 °C) year in a circle.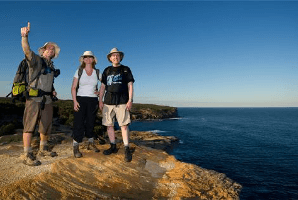 Best Time to Visit
Every month of the year is all right to visit in Manuel Antonio National Park. You have to recognize the best time by the description that the high season goes from December through April months when the weather is mainly dry. Peak fishing season lasts from December to August for the tourists. March and April are pretty hot. Besides, September brings a lot of rain and if you choose rain, you are most welcome here.
Rain Forests & Diverse Wildlife Life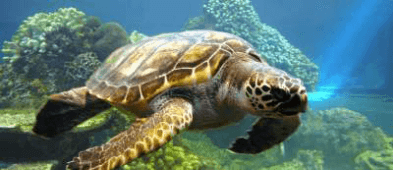 Manuel Antonio National Park is actually one of the attractive parks in Costa Rica. You will take pleasure in tropical rainforest in this interesting park. guácimo colorado, madroño, cenízaro, bully, cow, cedar, locust and silk cotton trees strung with vines and lianas are available in this nice park to charm the visitors. Good-looking coast is a combine of beach almond, manzanillo, copey, and eye-catching coconut palms trees. One of the most attractions in this park is red backed squirrel monkey. White-faced Capuchin, spider and mantled howler monkeys jump here and there that can be pleasant for you also. This park is a safe home of about 350 species of birds. In fact, this park is the supernatural mix of rainforest, beaches, hills and coral reefs that indicate enjoyable wildlife. Consequently, when you will hike here, you will have to enjoy various rainforest animals.