Phone number: +506 4000 2217 or contact us through whatsapp: +506 6018 2280

Send us an email:

If you are planning to travel to Costa Rica, either on holiday or on business, a Costa Rica tours packages will help you make this trip an unforgettable and seamless experience in Costa Rica. We offer a variety of vacation packages, day tours, travel packages, hotels, accommodation options, car rental and any other assistance you may require. We can also customize our vacation packages to your needs and desires at a reasonable price.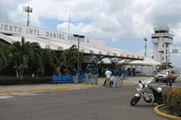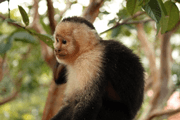 Monteverde one day tour package
Monteverde is one of the most prominent shrines of tropical wildlife. In these high rain forests there are at least 400 species of birds, including the majestic Quetzal, ancient holy bird of the Mayans, more than 100 species of mammals, and about 2,500 species of plants, they actually do Monteverde "a paradise for nature lovers". The book definitely has a wet season and a dry season, however, the highest parts remain cloudy and rains almost all year. Fonda Vela is the closest hotel, walking distance to the famous reserve. Located on a farm of 35 acres, surrounded by virgin rainforests, lush green fields and exotic birds, Fonda Vela provides an unforgettable experience to all who visit. The lodge offers spacious rooms with private bathrooms and hot water, a restaurant specializing in typical and International with ingredients from their own organic garden restaurant meals.
Tours at Monteverde: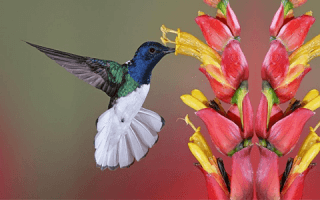 The CANOPY TOUR offers the adventurous tourist the opportunity to ascend through the forest canopy and see jungle life from another perspective. This is achieved by modified techniques used by cave explorers and climbers guns to enjoy safe passage on the jungle floor. The Skywalk is a complex of suspended bridges, platforms and trails, built within the Monteverde Cloud Forest. This allows us to observe the flora and fauna from the ground level to the top of the forest canopy. 3,280 'trails have been designed and built, 5 suspended bridges, with a 1,640' feet in length and with heights above 130 'feet. This system offers the best opportunity, in a safe, comfortable and relaxing way to learn about the complexity and beauty of the rainforest.
A guided walk in the morning to the Cloud Forest Reserve Monteverde, then left the place to travel back to San Jose with a stop on the route, in the picturesque village of Sarchí, home making crafts Costa Rica.
Corcovado One suggestion for your package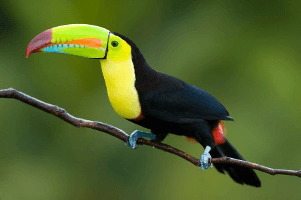 La Peninsula Osa is very close to visit Corcovado National Park. Corcovado National Park is undeniably a beautiful place; considered one of the most important nature reserves in America, this virgin rainforest is a great place for a unique tour and only receives praise from all who visit. At least thirteen different types of vegetation, near Corcovado make the dream of any botanical. Jaguars, giant anteaters, hundreds of wild pigs (peccaries), tapirs, and a multitude of rare animals that inhabit the vast lands surrounding the lake full of crocodiles in the middle of the park. The captivating beauty of the forest and coastline, with miles of beaches and roaring cascades, draws visitors from around the world. Casa Corcovado Jungle Lodge is a 170 acre private reserve, attached to Corcovado National Park, which would be the ideal place to explore the forest, waterfalls, and miles and miles of beautiful beaches in the Osa Peninsula base. The Lodge stocked mountain clear water, surrounded by virgin forest and fruit trees that attract birds, monkeys and other wildlife of the place. Enjoy the beach and then cool off under a waterfall. Casa Corcovado offers individual luxury bungalows with thatched roofs, private bathrooms, and delicious food like homemade, allowing guests to enjoy jungle in comfort. Activities include: Scuba diving (lessons at the resort and regular trips), sea kayaking, horseback riding, and fishing.
Catamaran Tour Created by COSTA RICA Itinerary, Agency of turism. The idea was born with the proximity in time between the greater metropolitan area and the Manuel Antonio National Park once opened Route 27. Just here was when we saw the possibility of proposing the tourism sector real chance to visit the beauty in acceptable time offering this beautiful area of our country. To pick a clear idea of this natural beauty, we chose to show the National Park from the beach and from the sea. There is no doubt, is an earthly paradise.

What include this Costa Rica tours packages of one day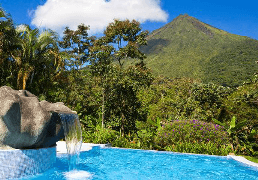 Kayak: If you like kayaking or want to try it for the first time, Costa Rica is the place. Rivers flow through stunning landscapes of tropical forests. You can match a tour with a guide according to your level of experience.
Diving: Throughout Costa Rica there are good opportunities for diving. One of the best destinations is the Cano Island Biological Reserve is located 20 kilometers from the Bahia Drake.
Surf in Pavones:This area of the coast of the Pacific Ocean is considered the best place for surfing throughout Latin America. A place frequented by surfers worldwide is the Laguna de Arenal, a lake created in the vicinity of a volcano.
Boat tour on the Tortuguero National Park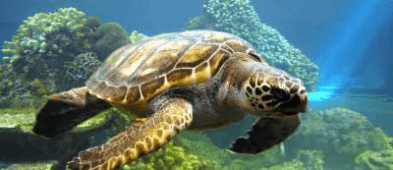 The Tortuguero National Park is located in the northeast region. It has beaches, rivers, lakes: it is considered a laboratory for the variety of life forms that characterize it. In the park you can admire the nesting turtles and make a small boat cruise on the river.
To access Tortuguero have to travel by boat on rivers, canals and lagoons from any port access, Moin, Caño Blanco, Cariari and La Geest, through a complex hydrographic network fed by the waters of the rivers that descend from the Central Cordillera, surrounded by a vast and dense vegetation. Another way to get to Tortuguero is by plane from San Jose.
Flora will surprise the thousands of species that find, from giant trees like mountain almond or ceiba, through the exotic plants such as orchids and bromeliads, to countless microscopic organisms that are the basis of life in the tropics.
As for animal species be assured that will witness their presence. Among the most unusual mammals that can be found are three species of monkeys, sloths, coatis and armadillos also live here felines like the jaguar and ocelot. Reptiles include the alligator, crocodile and turtles, and amphibians are among some of the most colorful and exotic frogs in the world, such as poison red frog. For bird lovers this is definitely a good destination because there are numerous species that can be seen easily, such as toucans, herons, roseate spoonbills, cormorants and ospreys.
More Costa Rica information