Many times we complicate in thinking on Things to bring to costa rica trip, just think we have to pack for any vacation. But in reality it is something that should not generate ourself stress. On the contrary, we should all pack with the same happiness with which we awoke the day we know we're not going to work because we expect delicious days of sun, sand and sea or montains that Costa Rica has.
Here I leave a basic check list, so that when packaging not forget anything important things to get to your favorite beach.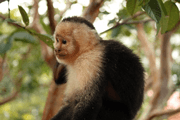 Bathroom stuff:
- Shampoo, conditioner and styling cream (more if your hair tends to become afro with moisture), rake perfume without alcohol (to avoid mancharte), soap and face creams.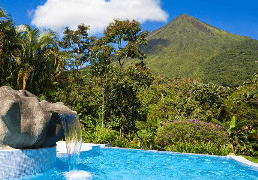 - Remove enamel and enamel bring the same position; It is typical that you despinten the sand, sun and chlorine, are horrible semi painted nails. Begone prepared!
Solar protection:
- Blocker face, lips and body (preferably with a high SPF). I recommend that the first day you always asolees the body block and gradually you apply sunscreen with protection. So you bask without achicharrarte better, more uniform and also the color will last much longer.
Packing list To dress:
- Beach bag (with more than enough).
- Combinable and comfortable sandals (you can use to walk, in the pool and on the beach).

comfortable sandals

- A basic cotton short dress, some fresh color like white, down to the pool, beach or hiking.
- A maxi skirt or a long dress beach down to walking into the sunset, go for a frappuccino or ice cream to the mall, and even if you get some nice accessories and espadrilles can go to dinner somewhere without feeling fachosa.

long dress

- A pair of shorts and a t-shirt preferably neck "V" (by heat, so do not sweat) white or some phosphorescent tone (so that your tan looks a lot) or even any tone it is fashionable.
- Swimsuits. We recommend taking one for each day you are going to be in your vacation. But if you plan to stay for more than four days, just bring your most comfortable and tries to combine between them, which are preferably basic colors. (White, navy blue, nude, pale pink, beige, etc.); so you do not get tired visually.
What bring for montains
A small first aid kit, just in a minor accident arises as scrapes or bites.
A raincoat or poncho raincoat because when you begin the activity and the day this good weather in the mountains can change suddenly.
A sweatshirt or sweater for when you come to the summit destemplaros not because chances are there's a little breeze or the wind blows.

sweater for when you come to the summit

Sunglasses necessary to avoid discomfort sun especially in winter with snow reflection.
Cream labial lips not dry out and do not cuarteen.
suncream not burn you with the sun, although there is no day with lots of sunshine you can burn the skin in the breeze.
A visor, cap or beret.
Kleenex or toilet paper.
Pen and paper to leave a note.
A mirror, a whistle and a map of the area for which he is to perform the activity and if you have set the mercer by which you shall walk better.

a whistle and a map of the area for which he is to perform the activity

Plastic bags for rain if the above objects can not spoil. If bags are the best vacuum packaging as they have opened and closed easily and does not penetrate the water.
A knife to cut objects such as branches, ropes or cut fruit.
Mobile phone with the battery charged and in the mountain quickly drain the battery by the constant comings and goings of coverage and remember that although mobile coverage not be able to call the 112 emergency number.
Food mainly fruit, nuts, chocolate or energy bars.
Water is advisable to know manage as there are places where there is no water and you can make much needed as it is very important not to become dehydrated.
A couple of lighter or matchbox.
A front or a small flashlight
Other useful things.
In addition to the above, on a trip to Costa Rica it is convenient to bring a backpack lightweight waterproof for trails, but if it fits under the poncho does not have to be waterproof, flashlight, because the electric current is usually when you least expect it one, sunglasses, because the sunlight in the tropics is particularly bright cloudless, sunscreen high protection, which sometimes hard to get, plug adapter American in Europe if we want electronic devices that operate at 110v can recharge during the trip, a hat, although you can find excellent Costa Rica cowboy hats, camera, bandana, multi-purpose Swiss Army knife and what you should not miss on a trip to anywhere: adventurous spirit.
It is advisable to know that although every day there are more options for clothing adventure for sale in the country, it is preferable not trust come to find everything you might need once in Costa Rica, since the supply of items not it is as extensive as in Europe.