Just what the doctor ordered. Take these one day tours in Costa Rica and get your stress out on a day off from work, and we will stroll in one of our luxurious transportation units. We will return before bedtime, and feel renewed thanks to a much needed rest.
Find a unique experience that combines one-day tours and a seismic dose of adventure and relaxation from San Jose to any of our destinations, visit the active volcano Arenal, Monteverde, Tortuguero, Guanacaste and dozens of top tours in Costa Rica, explore With a guided walk. You can relax with a swim in a variety of pools and luxurious hot springs in Tabacon. The tour also includes a stop at the artisan village of Sarchi, plus delicious lunch and dinner.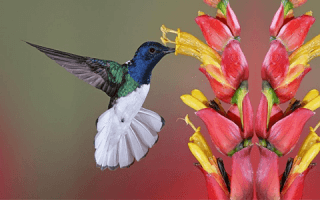 Complete the following form to obtain a quotation by professionals
Costa Rica economic day tour
Do not miss out on one of the most popular activities and places in Costa Rica. Costa Rica offers different types of tours where the adrenaline reaches the limit and fascinating sensations can be experienced. Day Tours Costa Rica invites you to experience Costa Rica's natural magic vacation of tropical rainforests, volcanoes, rivers and beaches.
Places to visit in costa rica near san jose
Being the capital and largest city of Costa Rica, San Jose has much to offer visitors and nationals. It is a city in contrast to stimulating expressions of history, traditions, art and architecture.
San José is full of interesting museums, theaters and historical buildings with agitated agendas of cultural activities. Its modern and active lifestyle is proven by numerous hotels, shops, galleries, restaurants, cafes, bars and nightclubs in the city.
The proximity of San José to smaller cities, volcanoes and villages makes it also a convenient place for those seeking a more tranquil and natural experience. It is just a few minutes from beautiful green destinations, such as Mount Zurqui, Volcano Irazu, Poas Volcano and Braulio Carrillo National Park
List of tours
Full Day Jaco Full Day Tours in Jaco with Jungle Adventure Pass
Manuel Antonio National Park Day trip from San José
San José Combo Tour San José Combo Tour: riding and Sarapiqui river boat ride
Tours to the Irazu Volcano Tours to the Irazu Volcano, Orosi Valley and Lankester
Day excursion to the experience of Caño Negro them Río Frío Boat of La Fortuna
Watch in this video, Ctamaran trips of a day Costa Rica
A full day in Arenal
Discover why so many visitors prefer the Arenal tours to relax and enjoy the majestic landscape. Your full day excursion begins with the early morning pick up in the Central Valley, in a comfortable transportation. After 35 minutes, a short stop in the artisan village of Sarchí, where artisans have made traditional wooden carts for years, painted with vivid colors.
Arenal tours are considered to be the most attractive in Costa Rica and its volcano emits a constant flow of smoke and lava from its cathodic spray crater. Be assured that the trails are carefully selected for the safety of visitors. Along your hike, enjoy different vistas of the majestic peak and learn about the area's geological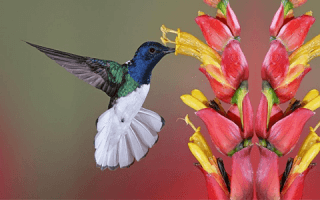 One day tours in Guancaste
Vida Aventura Natural Park of Guanacaste is an ideal base for a day tours in Costa Rica full of Costa Rica adventure and relaxation. In the morning, it begins with a panoramic tour to the park, located between green landscape of the region. If you have selected the option tour with collection in the Central Valley. If you decide to provide your own transportation, you will meet your guide in the park.
The excitement in these one day tours in Guanacaste Costa Rica begin with an adventure in zip-lining through the mountain rainforest. After a safety talk by your expert guide, you can put the harness and helmet and launch on one of the seven zip-lines that cross a wooded canyon. Look out over the amazing aerial views as you fly through the lush forest.
Back on dry land, we will go to the stables of the park and know the horse that will take you in the next phase of your journey. From the top of your faithful mount, enjoy a beautiful trail ride through the rainforest and rolling hillsides. Enjoy the stellar views of two active volcanoes in the region, Rincón de la Vieja and Miravalles. Tour guides will point out interesting species of native plants and will help spot local wildlife along the way. After your trip, refuel with a lunch of traditional Costa Rican cuisine at the on-site restaurant of the park.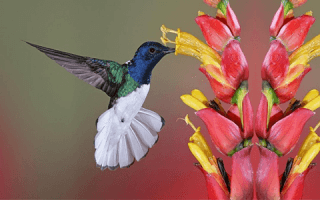 Following the different tours in a day, it's time to relax with a mud bath to nourish the skin. After putting on the swimsuit, you will be covered with a mild mineral-rich volcanic mud foam, and then bask in the sun until your face and body mask dry naturally. Wash everything away in a nearby spring, and enjoy plunging into the geothermal waters of restoration. At the end of your trip, we will take you back to the central valley.
Enjoy our tours to tortuguero
Located within an archipelago of volcanic islands, Tortuguero National Park in Costa Rica is known for its rich biodiversity and is home to 11 different habitats, including mangroves, tropical forests, lagoons and beaches. This protected tropical reserve offers visitors the opportunity to see an incredible variety of native Costa Rican plants and wildlife. The full day tours start picking up in the Central Valley, followed by a stop for a tasty breakfast at the Rancho Roberto restaurant in Guápiles.
Continuing with the tours, you will pass through the beautiful Braulio Carrillo National Park, an expanding mountain reserve dotted with waterfalls and rivers. At a banana plantation near Tortuguero village, trading your minivan for a boat, such as the Tortuguero National Park is only accessible by water. Enjoy a leisurely cruise along the streams of the scenic freshwater park and lagoons, where you can spot many tropical birds from the surrounding flora. Tour in the cloud forest of Monteverde and the garden of the butterfly.
Monteverde Cloud Forest Tour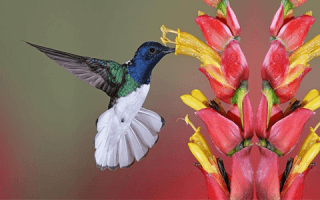 The Monteverde Cloud Forest Biological Reserve (Curi Cancha) in Costa Rica is located 4,660 feet (1,440 meters) above sea level, where a cloud cover and mist provide a unique, wet habitat that houses six different ecosystems and biodiversity amazing. Start the day tours of a cloud forest with early morning pick up in San Jose. To enjoy breakfast on board during the 2 hour tour through the picturesque Costa Rican countryside and to the bumpy roads that lead to the famous Monteverde.
Day by day we will embark on an hour-long walk in the reserve. Your guide will point out the native plants and wildlife that have their home in this incredible environment.
Following the tours we will visit a gallery of hummingbirds, as well as the famous butterfly garden, where you can observe more than 20 species of native butterflies. Prepare to feel the tingle of small wings and feet, with butterfly tours these can land on you if you are lucky! As you learn about the fascinating life cycle of these insects, you will have the opportunity to see a butterfly come out of the chrysalis.