These dates are an example(can be modified)
From:
Jan-05-2016
to:
Jan-13-2016
9 days / nights 8
Abbreviations: B: Breakfast, L:Lunch, D: Dinner,
TG: Transfer Guide, LG: Local Guide
Please let me know if this is the right price for you. If it is not, I would be happy to re-quote the itinerary in the price range you indicate and fine tune until you are happy with your vacation.
Day 1
January 05, 2016
Transfer from Airport to Holiday Inn - vice versa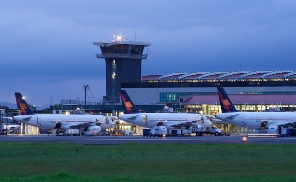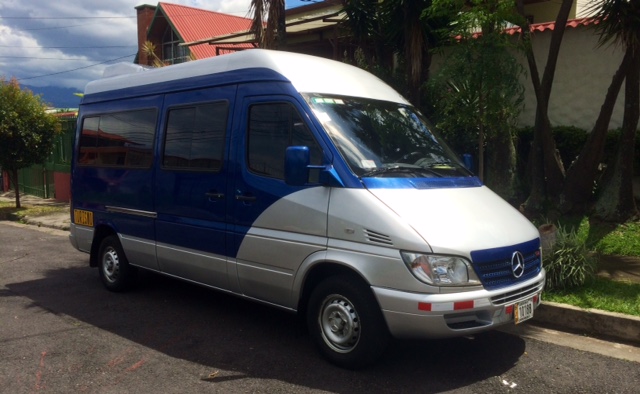 FREE Transport provided by the hotel
Lodging at Whyndham Herradura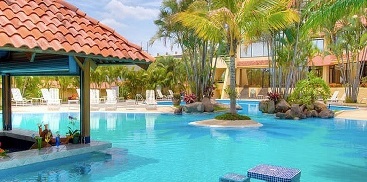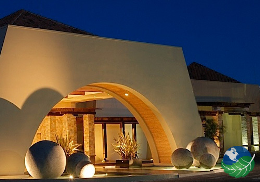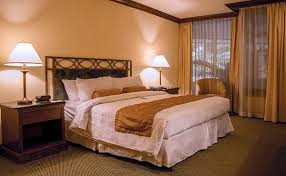 Tranquil, stylish and sumptuously relaxing, Wyndham San Jose Herradura Hotel and Convention Center offers an impeccable blend of sustainability and five-star comfort. Set only 15 minutes from downtown San Jose, this is the ultimate eco-friendly escape for both business and leisure travelers.
Lodging details for this day

- Amount booked
(1)
: Double room (2 person)
Leisure Day
---
Day 2
January 06, 2016
Private T.G. from San Jose to Arenal or the other way.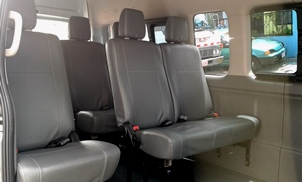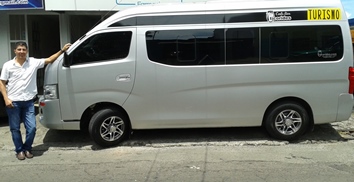 Driving time: 4 h 45 min / Distance: 206.5 km
Lodging at Arenal Paraiso
One of their most enticing attractions is the gorgeous river of thermal mineral waters. Thermal mineral waters are 100% natural and are surrounded by the natural beauty of unique paradise. The waters spring are from natural underground river of Arenal Volcano which carries large variety of minerals that can benefit the skin in many different ways, in addition to providing the peace and relaxation that you need and desire.
Amenities:
Private bath with hairdryer
Hot water
Air condition room
Cable TV
Telephone
Mini refrigerator
Coffee maker
Safe deposit box
Arenal Volcano Tour Ecotermales Springs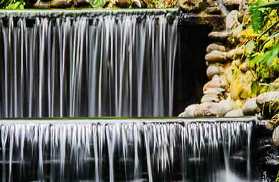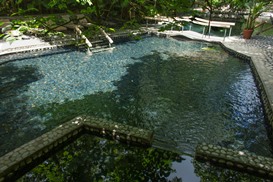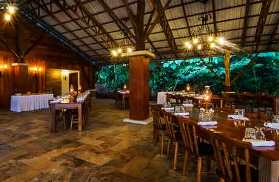 At Costa Rica´s EcoTermales Hot springs, we know that there is no better way to unwind after a long day than visiting the hot springs and treating your body to its naturally replenishing effects. Our family owned and operated natural hot springs are heated right from the heart of the Arenal Volcano. This exclusive hidden gem combines the health and wellness benefits of the soothing hot springs with the incredible peace and relaxation of the surrounding rainforests of the La Fortuna/Arenal Volcano area, to provide a private, relaxing oasis during your vacation. A must do on any Costa Rican vacation itinerary. We guarantee your visit to our corner of paradise will be unforgettable from the moment you arrive. Each of our guests will experience the pleasure and relaxation of submerging themselves into the energy which naturally springs up on our property, amidst the stunning primary rainforest. The natural volcanic hot springs have created 5 elegant and romantic pools with temperatures ranging from 99° to 106° F (37° to 41° C) in addition to one fresh water waterfall and pool; all forming part of our exotic natural therapeutic spa.
In addition we offer 100's of yards of paved and lit trails through the rainforest, which are great for romantic walks with that special someone, nature observation, and some incredible photo opportunities. You can also enjoy incredibly fresh cocktails, juices, and other beverages in our poolside bar, tour includes lunch or dinner in our authentic, home-style Costa Rican restaurant to have the chance to savor our chef´s version of the typical dish of the Arenal, Costa Rica area, upscaled with some incredible meats. Dessert and coffee are also included. Or sit in our luxurious lounge aside the peaceful natural pond with beautiful aquatic plants, and home to frogs and caiman, while sipping your favorite cocktail. EcoTermales Hot Springs is the only hot spring property in La Fortunathe water naturally springs up right on site. For your complete health and wellness, we maintain high standards of maintenance and cleanliness. We completely drain and scrub each pool daily, and let nature fill it back up again just in time for our 10 am opening. Our facilities also include spacious and elegant restrooms and changing rooms, lockers, and a towel rental service.
Treat yourself to this wellness paradise immersed in the primary rainforest - one of the most beautiful and exclusive properties in the La Fortuna / Arenal area, and rejuvenate your body and soul.
Lodging details for this day

---
Day 3
January 07, 2016
Lodging at Arenal Paraiso Horseback Riding Arenal Volcano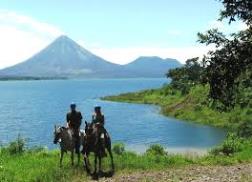 This is the perfect tour to discover the majestic surroundings of the Arenal Volcano area. The majority of the journey is through private property which will take you through primary and secondary rainforests, as well as lovely cattle farms; all the while giving you incredible views of the mighty Arenal Volcano. The horseback ride takes approximately 2 hours, you will enjoy the view of a beautiful lake as well as a look out point and get to the very base of the volcano.
Lodging details for this day

---
Day 4
January 08, 2016
Boat transfer from Arenal to Monteverde
Travel Duration: Approx 4 hours
A staff of Aventuras Arenal will pick you up and take you to the other side of the Arenal Lake. From there, you will be transferred by land, to your hotel in Monteverde.
NOW Sit back and enjoy the stunning scenery of Arenal Lake and beautiful Arenal Volcano!!
Lodging at Cloud Forest Lodge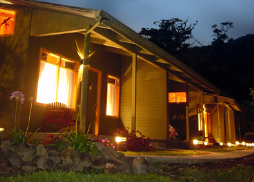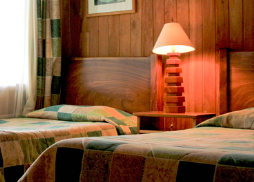 Located in Santa Elena Monteverde this rustic but luxury lodge will full fill your desire to be as close to the Nature as you can, still accesible to all tours in the area and surrounded by beauty and peace.
Butterfly Garden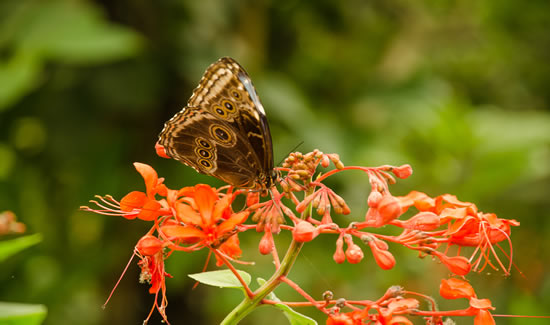 Butterfly Garden is a magic kingdom with this fragil and beautiful creatures in Selvatura, the tour is self guided but if you have a question Selvatura staff will always try to answer it, have your camera close and ready for a great shot.
Hummingbird garden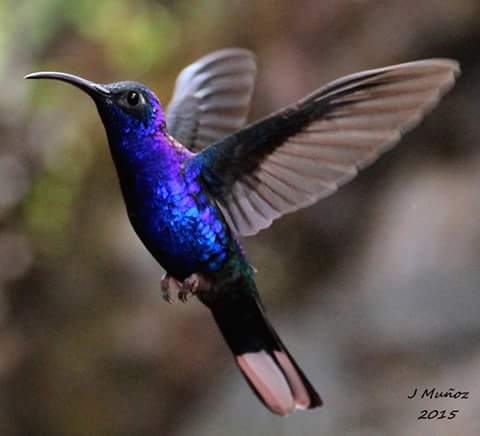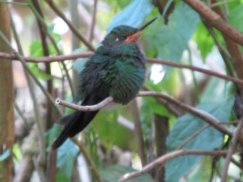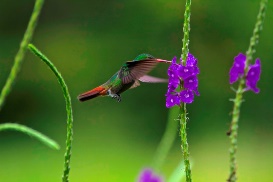 With more than 25 species of hummingbirds with wonderfull birds are simply breathtaking and in this garden you may be trasported somehow to a dream of your childhoodyou played with fairies. Don´t forget to have your camera on hand and ready, they are really fast but sometimes like to poss for pictures and you may get a really good shot.
Reptiles and Anphibians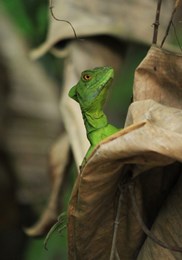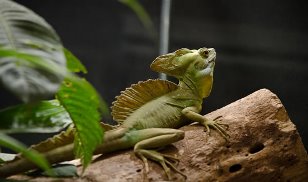 The biggest collection of reptiles and anphibians is in Monteverde, snakes, lizards like reptiles, basiliscus and many other members of this family will wait for you and surprise you.
Lodging details for this day

- Amount booked
(1)
: Double room (2 person)
---
Day 5
January 09, 2016
Lodging at Cloud Forest Lodge Canopy Selvatura
Selvatura Canopy is a must in Monteverde, is safe, fun and full of adrenaline. Selvatura pick you up in the hotel and take you back as well. You will have a specialized guide all the way.
Hanging Bridges Selvatura
The beautiful hanging bridges are an experience, a must in Monteverde, an amazing sensation of how huge is the world, the nature will make you feel you have the priviledge seing this world. Selvatura will pick you up and drop you off at the hotel. Don´t forget your camera and Poncho.
This tour takes approximately 2 hours to 3 hours
Lodging details for this day

- Amount booked
(1)
: Double room (2 person)
---
Day 6
January 10, 2016
Private T.G. from Monteverde to Manuel Antonio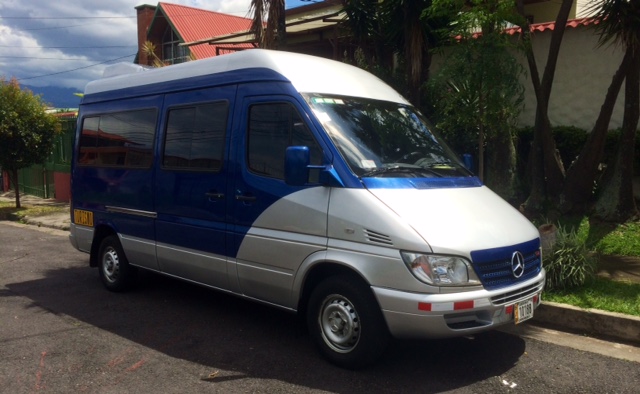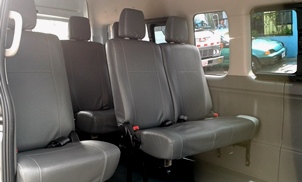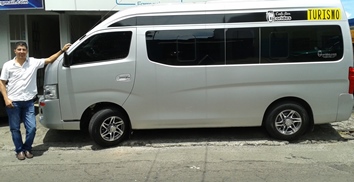 Driving time: 3 h 22 min / Distance: 185.2 km
Lodging at California
(B)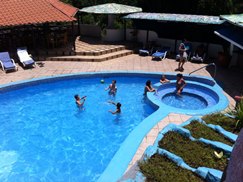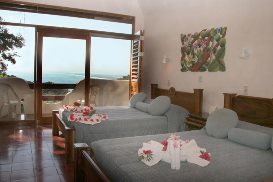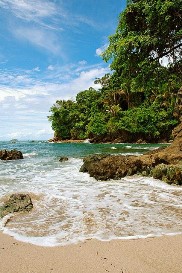 Hotel California is the best value ocean view hotel in Manuel Antonio Costa Rica. Set on a mountain and surrounded by jungle, you will enjoy spectacular views of the Pacific Ocean. Quality accommodations and good service.
ATV Safari Adventures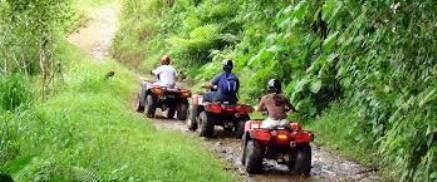 Safari Adventures is in charge to pick you up in the hotel and drive you to a placethe adrenaline will run through your veins while driving a four wheelled motor vehicle, most known as ATV, mud is part of the ingredients, specially in Green Season and safety is important for them, so, go and have a lot of fun in this tour.
Lodging details for this day

- Amount booked
(1)
: Double room (2 person)
---
Day 7
January 11, 2016
Lodging at California
(B)
Catamaran Manuel Antonio
2 hours of free time in Playa Manuel Antonio Lunch in the beach with great views and Catamaran Tour in Ocean King, duration: 4 hours Onboard you will enjoy catamaran snacks, unlimited soft and natural drinks, alcoholic beverages (8 total – 4 premium drinks and 4 beers). Also, enjoy the onboard dolphin watching and snorkeling tour. In the late afternoon, admire the sunset while enjoying a delicious dinner.
Lodging details for this day

- Amount booked
(1)
: Double room (2 person)
---
Day 8
January 12, 2016
Private T.G. Manuel Antonio San Jose or Airport Juan Santamaria or the other way.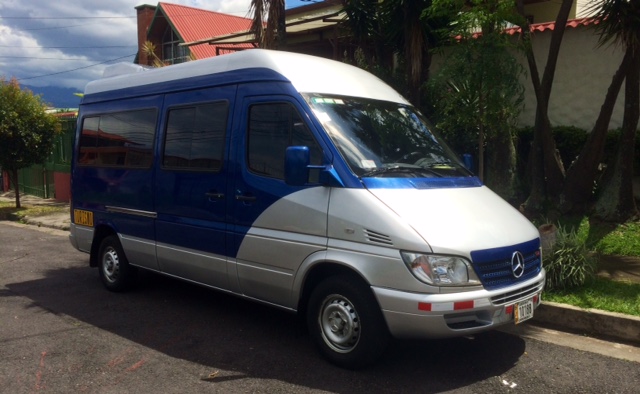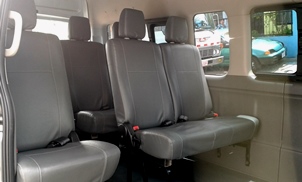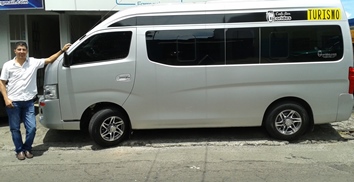 Driving time: 3 h 30 min / Distance: 58.6 km
Lodging at Whyndham Herradura City Tour San Jose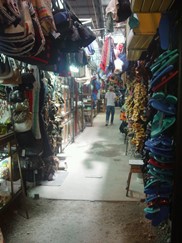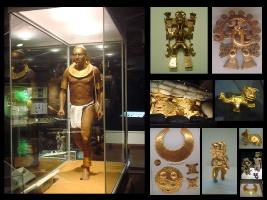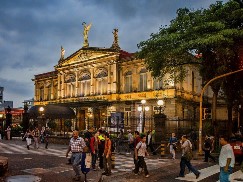 This tour starts picking you up in the hotel in a mini van, we will drive first to Costarican Art Museum in La Sabana, then we will go to the downtown heart, visit the National Theater, the Precolumbian Gold Museum and then the Artesany Crafts Market for some souvenir shopping, after shopping, leave the shopping in the minivan and enjoy lunch or dinner in the restaurant Nuestra Tierra, with typical food, later back to the hotel.
Lodging details for this day

- Amount booked
(1)
: Double room (2 person)
---
Day 9
January 13, 2016
Transfer from Airport to Holiday Inn - vice versa
---